Beshear orders flags to half-staff to honor London police officer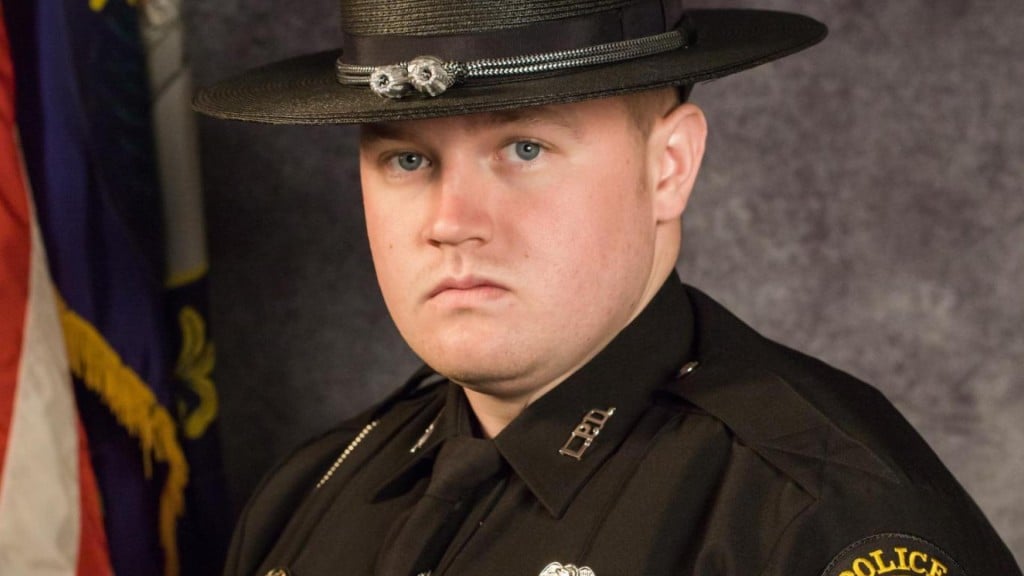 FRANKFORT, Ky. – In honor of a fallen London police officer, Gov. Andy Beshear has ordered that flags at all state office buildings be lowered to half-staff.
From sunrise until sunset on Friday, flags may be lowered to honor and recognize London Police Department officer Logan Medlock.
Medlock died in the line of duty when a pickup truck hit his cruiser early Sunday.
A graduate of North Laurel High School, Medlock served as a volunteer firefighter with the Keavy Fire Department while serving full time with the City of London Police Department.
Funeral services for Medlock will be held at noon on Friday at Corinth Baptist Church in London. Interment will follow at the Roark Cemetery in Keavy.