Attorney General Daniel Cameron holds press conference regarding human trafficking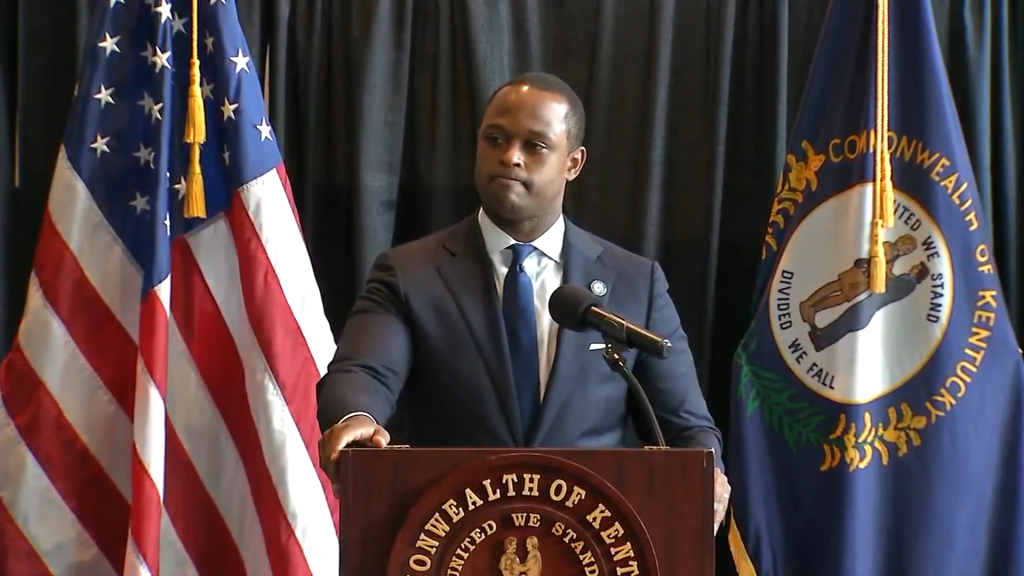 FRANKFORT, Ky. – Kentucky Attorney General Daniel Cameron held a press conference hours ago with law enforcement, prosecutors and community stakeholders to announce an initiative to combat human trafficking.
Cameron spoke in detail about a new initiative to prevent human trafficking in Kentucky.
The attorney general says a main focus is to encourage landlords to shut down illicit massage businesses throughout the commonwealth.
Beginning his speech this morning, Cameron shined a light on all of the victims who have already been helped by this and previous projects.
Some of the common signs officials ask you to look for include the following: a business that typically has an all-male clientele; tinted or covered windows preventing you from seeing inside or doors are locked, requiring someone to be buzzed in to get inside.