4 arrested after alleged attempt to bring fentanyl pills into Hart Co. Jail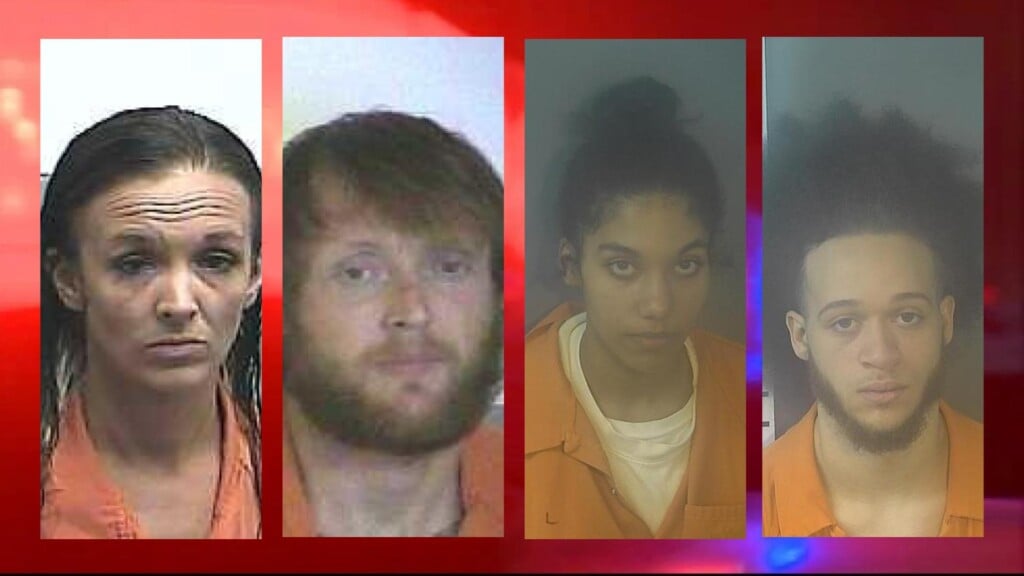 MUNFORDVILLE, Ky. – Four people are facing charges after an alleged attempt to bring fentanyl-laced pills into the Hart County Jail.
Hart County jailer Israel Bergenson says on July 30, eyeglasses and an eyeglass case were brought into the jail for an inmate.
Bergenson says this is when a pill fell out of the case. According to Bergenson, one deputy touched the pill, which was one of multiple fentanyl-laced pills inside the case.
One male deputy reacted severely and required Narcan to be administered, while a female deputy also reacted, officials say.
Bergenson says both deputies received medical treatment and are doing ok.
Bergenson says after the initial belief that two people were involved, the investigation efforts of officer Jacob Highbaugh with the Munfordville Police Department helped lead to four arrests in this case. These include Bonnie Russell, 36, Joshua Sanders, 35, Dominick Woods, 21, and Brittney Childers, 24, according to Bergenson.
All four face charges of first-degree trafficking in a controlled substance, engaging in organized crime and first-degree promoting contraband (attempt).
Russell and Sanders remain at the Hart County Jail, while Woods and Childers were transferred from the Hart County Jail to the Nelson County Correctional Center.