1 injured after truck overturns on I-65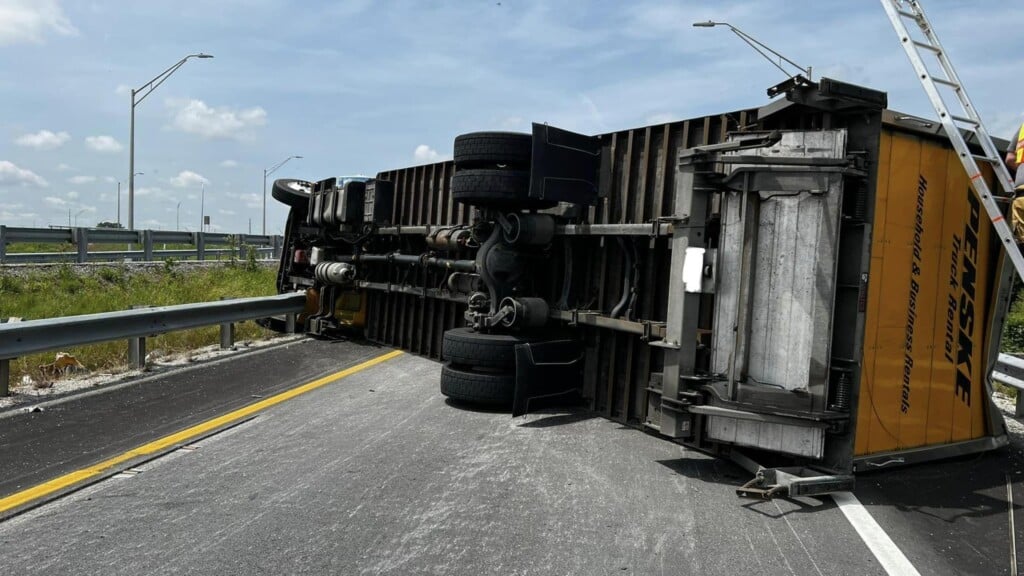 WARREN COUNTY, Ky. – Emergency management officials say a truck overturned on Interstate 65 south on Monday.
According to Warren County Emergency Management, officials received contact that afternoon from the Warren County Sheriff's Office about an injury accident involving an overturned commercial vehicle.
At the scene, officials say they found a box truck on its side that had been carrying vehicle parts.
The only occupant had exited and was treated by EMS for minor injuries, officials say.
Emergency management officials say it was determined the driver lost control of the truck before attempting to overcorrect, which led the vehicle to overturn.
Emergency management was assisted by Alvaton Fire Department, the Kentucky State Police and Medical Center EMS.