Woman meets officers who helped save her life when she was shot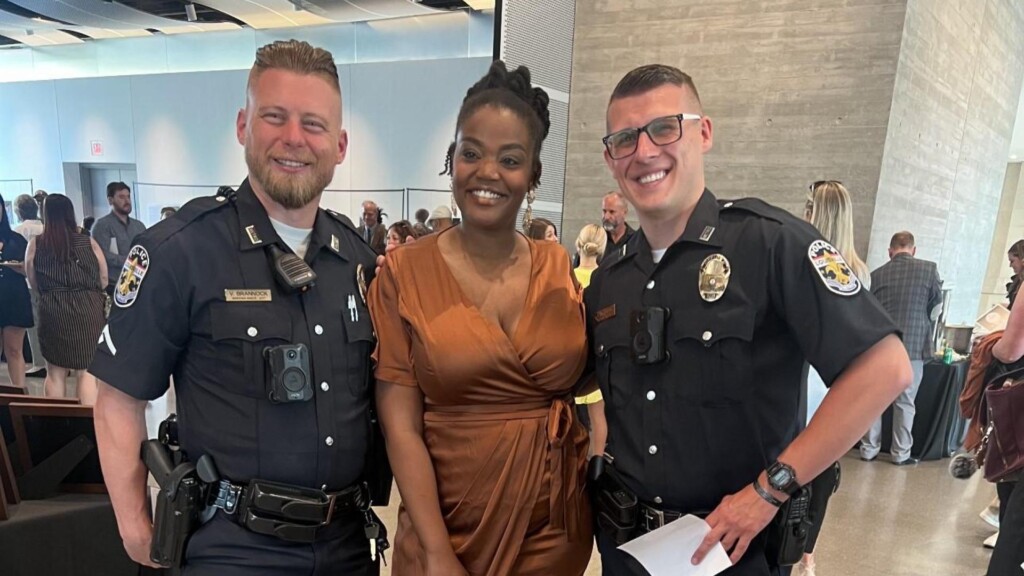 LOUISVILLE, Ky. – Louisville Metro police say a woman got to meet the officers who helped save her life.
In a social media post, LMPD says a woman named Janae was pregnant at the time when a man shot her and stole her purse. That night, police say she arrived home shortly after 10:30 p.m. and noticed a parked car nearby.
Inside the car, she observed what appeared to be two men, police say.
As she approached her home to attempt to get inside, police say a man approached her and held a gun to her face before demanding for her purse.
According to police, Janae told the man she was pregnant and begged him not not do this. However, police say she was shot six times that night and her bag was stolen.
LMPD says officers Brannock and Richardson were the first ones on scene, and they began life-saving measures.
Both officers and EMS transported Janae into an ambulance that took her to UofL Hospital. Janae and her baby survived.
LMPD said officers in this scenario do not always know if they saved a life since the case is turned over to detectives. However, on Wednesday, May 17, they got their answer.
UofL Health hosted an event for trauma survivors and reached out to LMPD asking if the officers who saved Janae could surprise her at the event, according to police. The agency says Janae often wondered who had helped her that night.
The officers finally met Janae, making for an emotional moment. Police say Janae's son is also doing just fine. However, LMPD says her case remains open.