WKU vs. UK: restaurants, bars to watch the game in BG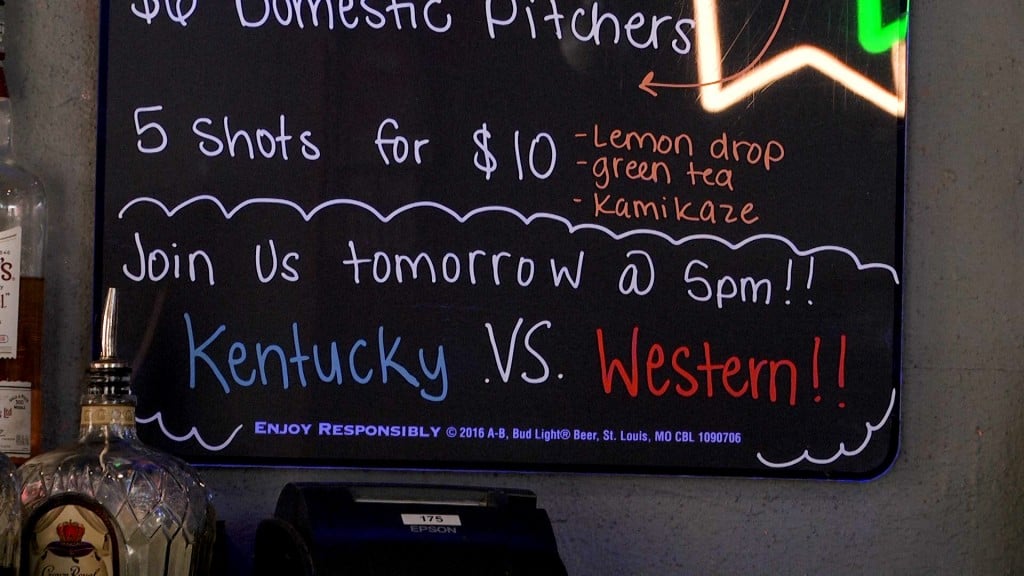 BOWLING GREEN, Ky.- On Wednesday night, Western Kentucky University takes on the University of Kentucky for the first time in a long time. The big question you might be asking yourself is…where should I watch it?
Lots of restaurants and bars in Bowling Green are the place to be for WKU sports. Hilligan's bar in downtown Bowling Green has special WKU-centered drinks tonight and they added a chicken quesadilla and domestic buckets on specials as well just for the game. 
A few streets over, 643 is whipping up red Topper bombs for Western fans and blue Cat shots for UK fans. They also have $5 pizzas, $3 margaritas and more.
Wherever you end up, you don't want to miss these rivals in action. News 40 talked to a couple of the restaurants and a fan about the festivities that are going on!
"I'm really excited, the energy from Saturday's bowl game into the basketball game was awesome, all the staff had a great time, all the customers had a great time, it was just a good energy so hopefully we'll have that again today," said Hilligan's general manager Ashley Bland. 
"Obviously Kentucky dominates the entire state and everyone loves Kentucky basketball, but here in our little pocket of Bowling Green you know we root for Western Kentucky. So it should be a great day for fans on both sides," said 643 president David Pinchuk. 
"It's like one of the biggest rivals, besides the Louisville Kentucky game because we played about 21 years ago and Western beat them at Rupp, so hopefully Western can get a win today. It's the Superbowl of Kentucky basketball, everyone's gonna be there," said WKU fan Tony Brooks. 
The game tipped off at 5 p.m. UK was originally scheduled to play Louisville tonight, but Louisville had to cancel due to Covid issues.