WKU Offense Focusing on Improving Early Down Success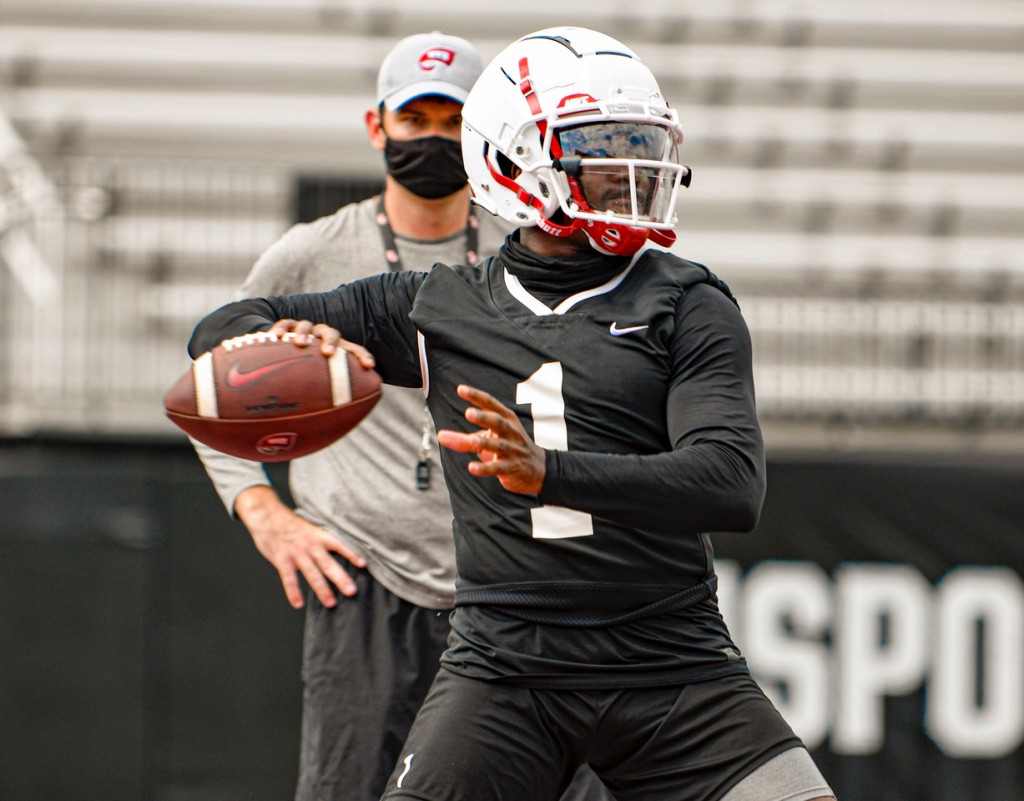 BOWLING GREEN, Ky. – There are many things that have attributed to Western Kentucky's 0-2 start, but one of the more glaring issues has been the lack of offensive production on early downs.
The Tops' inability to have success on 1st and 2nd down has made it difficult to sustain drives, which has led to a worn out defense and not enough points on the board.
WKU Offensive Coordinator Bryan Ellis says he's using the team's bye week to focus on improving the offense's results in those early down situations.
"You have to call the right play… we have to be in the right (formation), and then execution.." Ellis explains, "..We have to get that stuff right and if we can't execute, we have to make sure we are doing things that we can execute."
Another Hilltopper hard at work during the BYE is quarterback Tyrrell Pigrome.
Through the first two weeks, the Maryland-transfer has shown flashes of potential greatness, but also struggled in consistently commanding the offense.
Pigrome says he's using these extra seven days to work on making the easy plays that have been a hindrance to his performance thus far.
"I have to take what they give me and always make the easy throws.." Pigrome states, "If we have easy throws, take them… taking all the little things and making them big things will move us forward."
The Hilltoppers will resume regular season play on October 3rd as they begin Conference USA play on the road at rival MTSU.