WKU Football: Seniors ready to step up in final season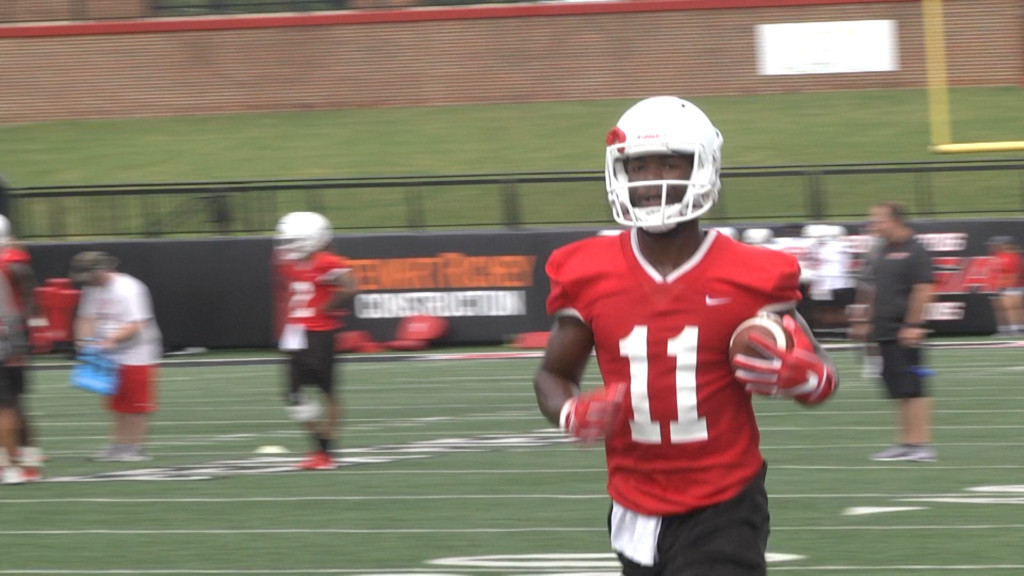 BOWLING GREEN, Ky. – In one week WKU Football will kick off their 2019 season.
For 14 players on the roster, it'll be the first game of their final season on the Hill.
The 2019 senior class has seen a lot of change during their four or five years as Hilltoppers.
The biggest, and most challenging, change has been adapting to three different head coaches during their college career.
First it was Jeff Brohm, then Mike Sanford, and now, in his first season, Tyson Helton.
"You gotta adapt and kind of learn on the job," said redshirt senior wide receiver Lucky Jackson. "Just kind of be open arms to what they wanna teach. You gotta be open to learning new things and stuff like that. But it's been great so far under Helton."
Like Jackson, fellow fifth-year senior, and offensive lineman, Miles Pate has endured his fair share of ups and downs during his time at Western.
"It hasn't really hit me yet," said Pate. "It hit me that I don't have any more spring ball. Thank goodness. That's a grind. I'm just taking it day by day. Just enjoying it while I can."
Redshirt senior defensive back Ta'Corian Darden hasn't had as much playing time during his career as Jackson and Pate.
That's why he intends on making the most of his final season of college football.
"I wanna be more of a leader, limit my mistakes and do whatever it takes for me to take care of my job to help this team win," Darden said.
Putting the team before yourself is the mentality of a leader, and it's a mindset that this senior class all seems to share.
"There's a lot of young guys who can play and will play this year, so I gotta kind of lead the way and show them what's expected and how to go about things," said Jackson.
Even after their time at WKU comes to an end, the seniors feel like they're leaving the program in good hands for the future.
"I'm not the only one that has to lead," said Pate. "We've got leaders that can do that as well that aren't seniors."
The 2019 senior class will try to end their careers the way they started them – winning a conference championship.