WKU Athletics talks 'DJ Diesel', Shaq coming to the Hill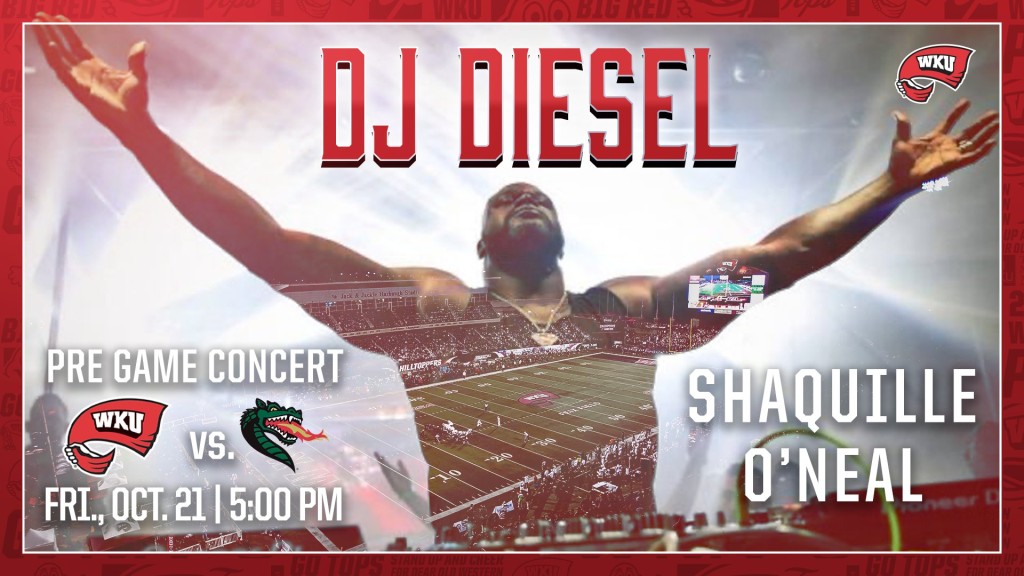 BOWLING GREEN, Ky.-You do not want to miss the WKU football game on October 21. DJ Diesel, aka Shaq is performing. 
The four-time NBA champion and hall of fame inductee Shaquille O'Neal will put on a concert as DJ Diesel before the WKU vs. UAB game. 
He was actually supposed to come last year, but Covid had other plans. 
The concert on the Upper South Lawn will kick off at 5 p.m. and last one hour. The game starts at 7 p.m. 
"We'll have a great crowd, and CBS Sports network is televising the game nationally so I'm sure they'll get some footage of it. And hopefully we'll make a lot of noise before the game then make a lot of noise on the field, and make it one of those days that everyone talks about for years down the line," said WKU Director of Athletics Todd Stewart. 
The concert is free and open to the public. Stewart says they hope to continue having concerts every year.