WKU Announces First BFA in Film Production in Kentucky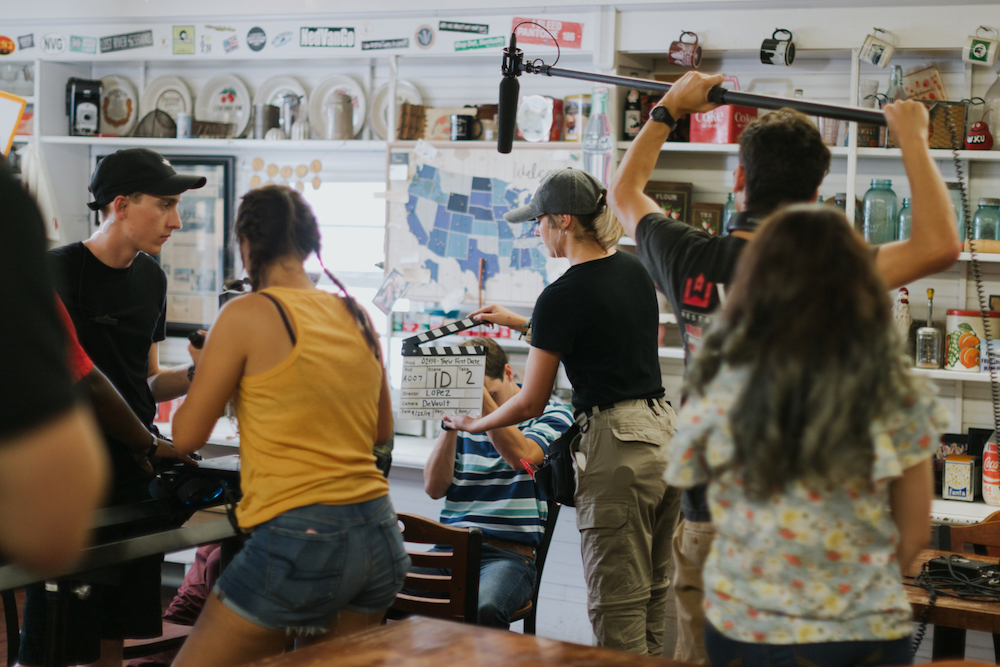 BOWLING GREEN, Ky. – Western Kentucky University announced Wednesday that they will offer Kentucky's first Bachelor in Fine Arts in Film Production beginning in the fall semester of this year. The new major course of study is an immersive pre-professional degree for students planning a career in television and the film industry. It will be offered alongside WKU's Bachelor of Arts in Film, now in its 10th year.
"We're excited to be the first in Kentucky to offer a BFA in Film Production," said Travis Newton, co-coordinator for WKU's film program. "This new degree culminates many years of development and growth for WKU's film program. We've always stressed film industry professional practices in our classes, and this new program exemplifies that approach."
The BFA in Film Production is a competitive, selection only major. Only twenty-four students will be admitted to the program per academic year. Selections will be made based on the quality of their creative portfolio, professionalism, and scholastic work. Students applying for the course of study must take 12 hours of Film core curriculum their first year. This degree is best suited for students who want to double major or continue study through graduate school.
"Our students now have a remarkable opportunity to prepare for careers in the film industry using state-of-the-art facilities and studying with award-winning faculty," said Dr. Lawrence Snyder, Dean of WKU's Potter College of Arts & Letters. "This program further elevates the School of Media at WKU as a destination of choice for students, and one of the best institutions in the nation, not just the region."