WCSO searching for two men indicted in 2019 home invasion, shooting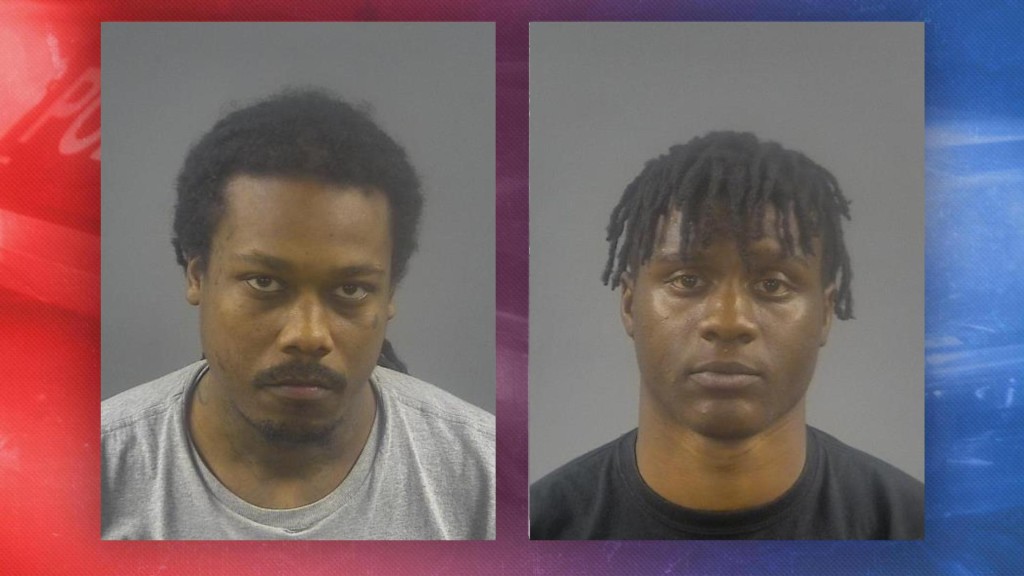 BOWLING GREEN, Ky. – The Warren County Sheriff's Office is looking for two men wanted on active warrants for their arrest.
The sheriff's office says the two individuals are wanted after being indicted in reference to a home invasion shooting that occurred in Country Living Estates Mobile Home Park in May 2019.
Austin Orwig was sent to the hospital after being shot in the hand as a result of the shooting, according to authorities.
Dominick D. Cunningham, 28, of Bowling Green and Kobee A. Lancaster, 23, of Bowling Green have not been arrested at this time.
If these wanted subjects are seen, please contact 911 and do not approach. Two other individuals, Eric D. Brown II and Rudolph A. Rankins IV, have been arrested.
Original Story
Just before midnight Wednesday, May 8, 2019, three people armed with handguns kicked in a door in Country Living Estates mobile home community as a fourth person stood near the door. That's when the occupant of Lot 149 opened fire on the intruders.
"There was an exchange of gunfire," Warren County Sheriff Brett Hightower said.
The intruders quickly retreated as the occupant, Austin Orwig, 24, continued firing at them.
The entire incident was captured on surveillance video that the sheriff's office posted to Facebook with the hope that others will recognize the people who kicked in the door to the home.
In the video, muzzle flash from the occupant's gun can be seen and screams can be heard coming from another room inside the home.
Orwig sustained a gunshot wound to the hand, was taken to a local hospital and transferred to a Louisville hospital. He has since been released.