Warren County Jailer receives Patriot Award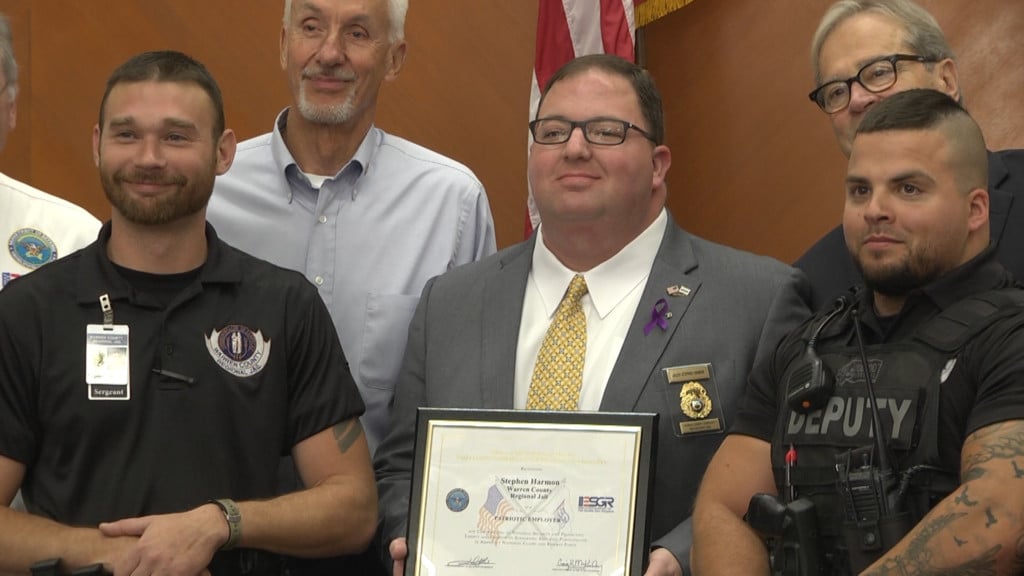 BOWLING GREEN, Ky. – Warren County Regional Jailer Stephen Harmon received a special award during Warren County fiscal court on Thursday morning.
Harmon was honored with the Patriot Award by the Employer Support of the Guard and Reserve, a program of the United States Department of Defense that develops and promotes supportive work environments for veterans.
The Patriot Award honors individual supervisors for their support when nominated by one of their employees.
Harmon was given a commemorative pin and a plaque in honor of this recognition.
Harmon said he's honored to received this award, but added that it's one that represents all the great work that veterans on staff do at the Warren County Regional Jail.
"We've got a great employee base as a whole," said Harmon. "A lot of our vets bring a lot to the table as far as being routined, being responsible, dedicated service. The one specifically that nominated me for this award is one of the people we just promoted within our organization. We're lucky to have a great group of vets, but an overall great group of personnel."
According to Harmon, there are 15 veterans currently on staff on the jail.