UPDATE: Commissioners move forward with plans for driving range and modifications to Riverview Golf Course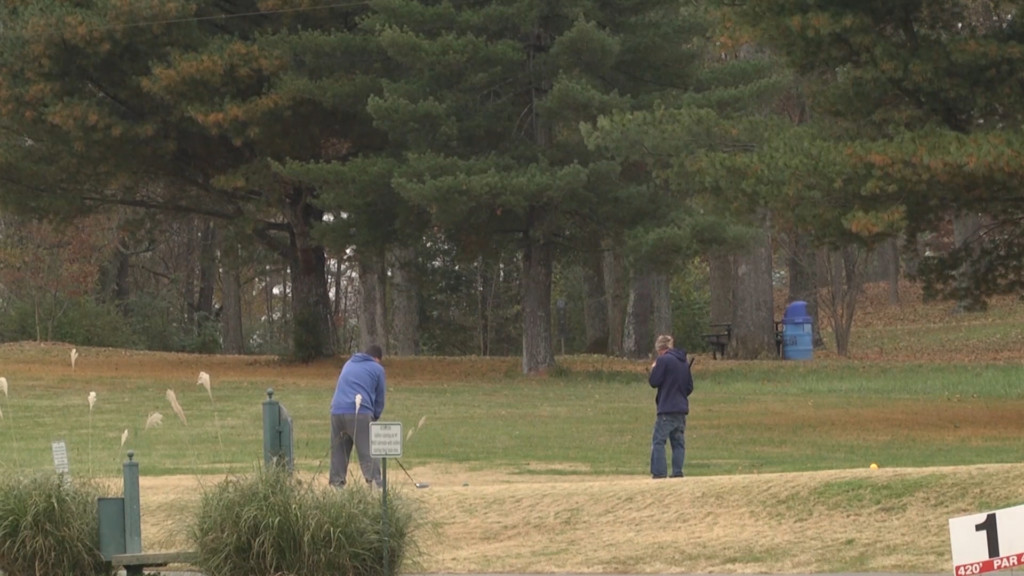 BOWLING GREEN, Ky.- After a lengthy workshop Tuesday evening, city of Bowling Green commissioners agreed to move forward with plans to modify the 9-hole Riverview Golf Course and add a driving range.
The entire project will cost an estimated $725,000.
"We can't build a Top Golf, but we can have our own little version," said Bowling Green City Manager, Jeff Meisel.
City officials say the driving range itself will cost around $475,000, but should generate $150,000 a year in revenue.
The city currently does not have a driving range. The closest one is located at the Kenny Perry Country Creek Golf Course in Franklin.
In addition to the driving range, city officials plan to redesign the course to make it shorter and add brand new putting greens.
During the meeting, concerned citizens, including multiple high school golf coaches, urged the elected leaders to improve the course, saying they would utilize it more if it was maintained properly.
"Right now, there is no place for me to work with a kid as far as his golf swing goes," said Adam Whitt, the head coach of the Bowling Green High School men's golf team, who is an advocate of adding a driving range.
Last fall, the golf course was put up for lease, but they city didn't have anyone interested, according to Mayor Bruce Wilkerson.
Commissioners will meet again at the end of April. It's at that time they will approve bids for work on the course, which will likely get underway shortly after.