Tractor-trailer crashes into bridge off of I-65, lands on bank of river in Shepherdsville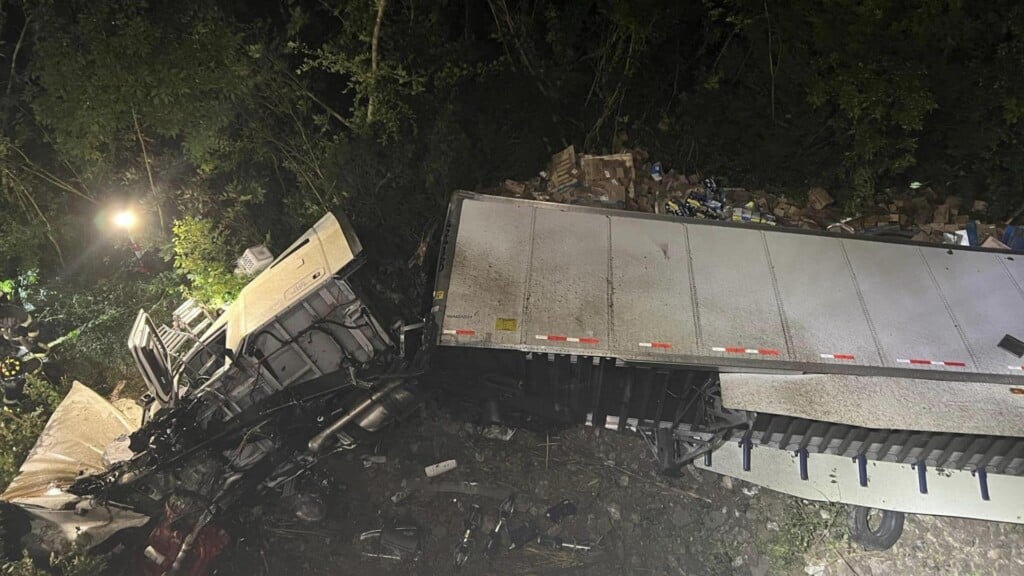 SHEPHERDSVILLE, Ky. – Officials say a tractor-trailer crashed and went off of a bridge on Interstate 65 in Shepherdsville Saturday.
The Shepherdsville Fire Department says it responded around 4 a.m. to the scene at I-65 southbound at the 116 mile marker.
When they arrived, officials say they found a tractor-trailer at the bank of the Salt River.
Officials say the truck crashed into the Salt River Bridge before plunging 70 feet down.
Crews were able to remove the patient from the vehicle using a stokes basket and rope operations, officials say.
Officials say the patient sustained what appeared to be non-life threatening injuries.
Several departments responded to the scene, and officials say it was an "all-hands" scene requiring efforts from everyone who responded.