The 'Trees of Christmas' now set up at the Eloise B. Houchens Center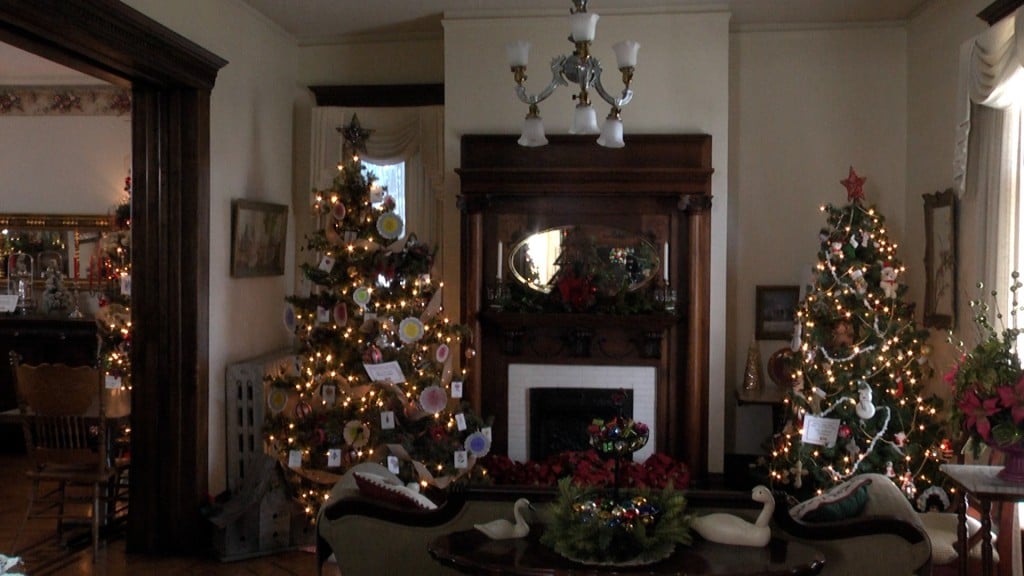 BOWLING GREEN Ky.-The Eloise B. Houchens Center in Bowling Green is once again welcoming the community for the annual 'Trees of Christmas' event.
The yearly display began 42 years ago. Local organizations use their personal styles to fill the entire house with Christmas trees. The Bowling Green Warren County Humane Society and Kids on the Block are just a couple of examples. The event is also a friendly competition. There's a jar under each tree, and visitors can drop donations in their favorites. The money collected goes back to the Eloise B. Houchens Center to help with their expenses. Carol Flora-Collins with the Houchens center says it's a joy to see each year.
"A lot of people come back year after year and take Christmas pictures with their family. I'm always amazed that there are people who come through here who live in Bowling Green and haven't seen the Houchens center. We'd like to invite them to see these beautiful trees, as well as all the people who come every year," Flora-Collins said.
The trees will be available for public enjoyment until December 21.