Tennessee pursuit crosses through Warren, Logan counties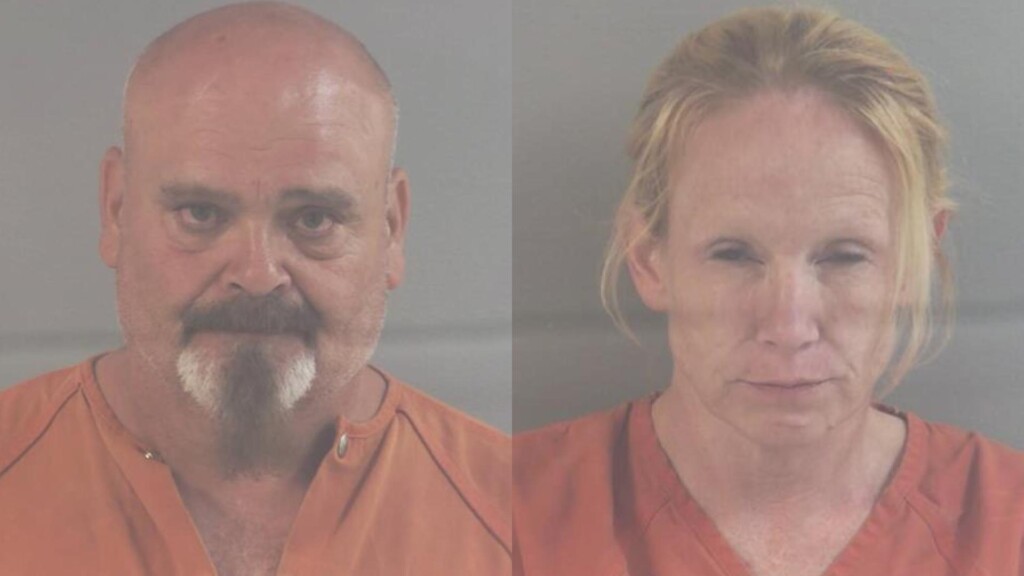 WARREN COUNTY, Ky. – Police say a man and woman from Tennessee face charges after a chase crossed into Warren County.
Tuesday around 1:30 a.m., Nashville Metro police reached out to Logan County authorities, stating their police helicopter and Todd County Sheriff's Office deputies were pursuing a stolen car.
Several minutes later, Logan County authorities say they found the vehicle traveling northbound on Clarksville Road in Logan County.
After authorities attempted to make a traffic stop, they say a pursuit ensued when the driver refused.
Deputies pursued the vehicle at speeds over 100 miles per hour through Russellville and into Warren County, authorities say. In addition, Kentucky State Police and the Warren County Sheriff's Office joined the pursuit.
After deflation devices were deployed three separate times, authorities say the vehicle was stopped near Russellville near 2:07 a.m.
Rhonda Dunham, 43, and her husband, Rodney Dunham, 54, were arrested.
Rodney Dunham faces charges of receiving stolen property and possession of methamphetamine.
Rhonda Dunham faces first-degree fleeing or evading police, possession of methamphetamine, multiple counts of first-degree wanton endangerment of police and numerous other traffic offenses.
Both remain in the Logan County Detention Center.