Shelter worker kisses pig for a good cause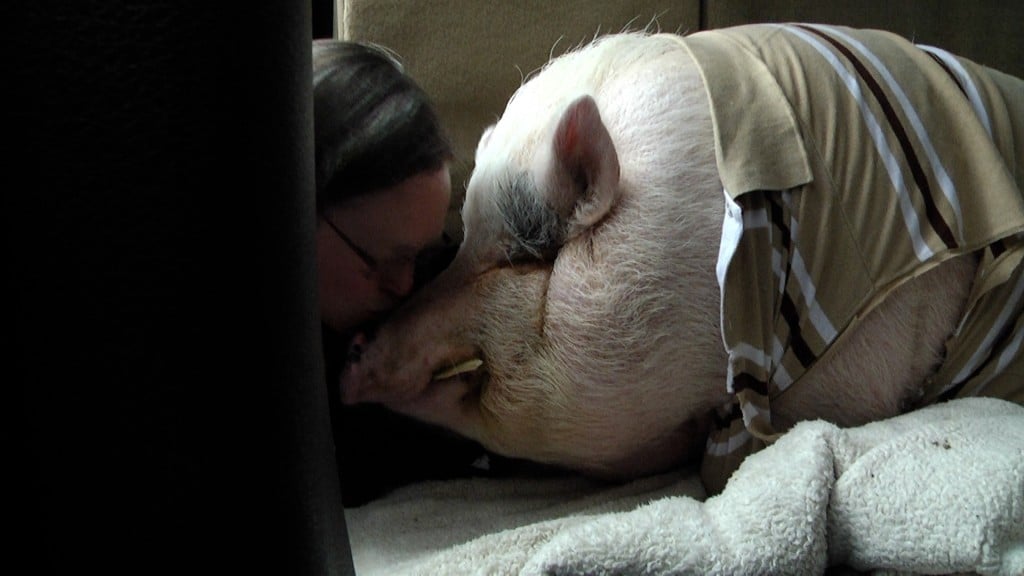 BOWLING GREEN, Ky. – WNKY reported Friday that after weeks of the Bowling Green Warren County Humane Society seeing people bid on auction items without showing up to pay for them and pick them up, the shelter challenged the community to pick up the items, and if they did, someone would kiss a pig.
Well, all pickups were paid for on Friday by closing time.
Since July, the shelter's store has held online auctions on Thursday nights.
These auctions have had a large number of participants.
The rule is, if you agree to purchase an item on Thursday, you must pick it up the following day from 11 a.m. to 6 p.m. or your item will be placed back out for sale.
So, as an incentive, Tracy Moser, the humane educator at the shelter, agreed to kiss a pig today if every person picked up their items Friday.
Seven people still did not pick up their items, but a lovely woman, Debbie Head, agreed to pay for the items that were not picked up.
So, Moser kissed the big ole piggy.
The auctions will continue each week and the rules remain the same, if you bid on an item and win, you must pick it up the next day between 11 and 6.