Sen. Rand Paul talks natural immunity, Covid vaccines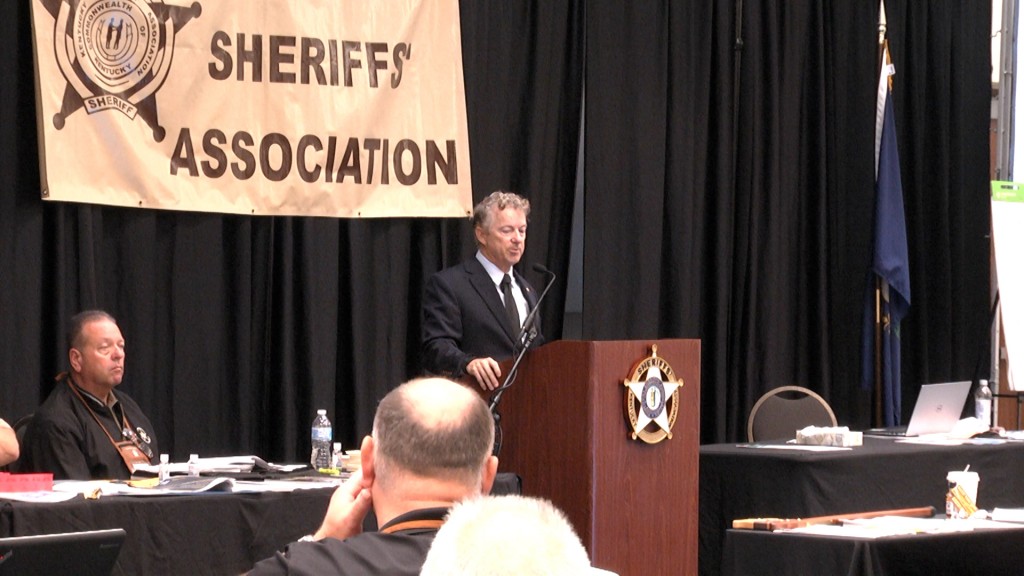 BOWLING GREEN, Ky.-Sheriffs from around the state gathered for a conference in Bowling Green Thursday morning. 
One figure…notably missing….Warren County Sheriff Brett Hightower. He's recovering from Covid-19. 
Across town, another public official, Mike Buchanon, County Judge Executive, just battled Covid. 
Hightower and Buchanon are both vaccinated. 
And Thursday after speaking at the conference, Senator Rand Paul, who had Covid, spoke about natural immunity.
"But once again this isn't an argument against the vaccine, I just happened to get it and I was lucky. So sometimes people in the media interpret this as oh I'm wishing you to get it. I don't want anyone to get it, I wish it were over. But if you do get it, and you survive you have a significant amount of immunity," said Senator Paul. 
Senator Paul isn't opposed to getting the vaccine but doesn't think he needs it. 
"As far as me getting the vaccine, I've always said I've had an open mind. And if the data changes and I find out in a week there's a big study of people who get infected all of a sudden five percent of them are dying, by all means I'll get vaccinated," said Senator Paul.
Senator Paul repeatedly said he is not against vaccination and his wife, Kelly, is vaccinated.