Scottsville police respond after bulldozer fall on KY 100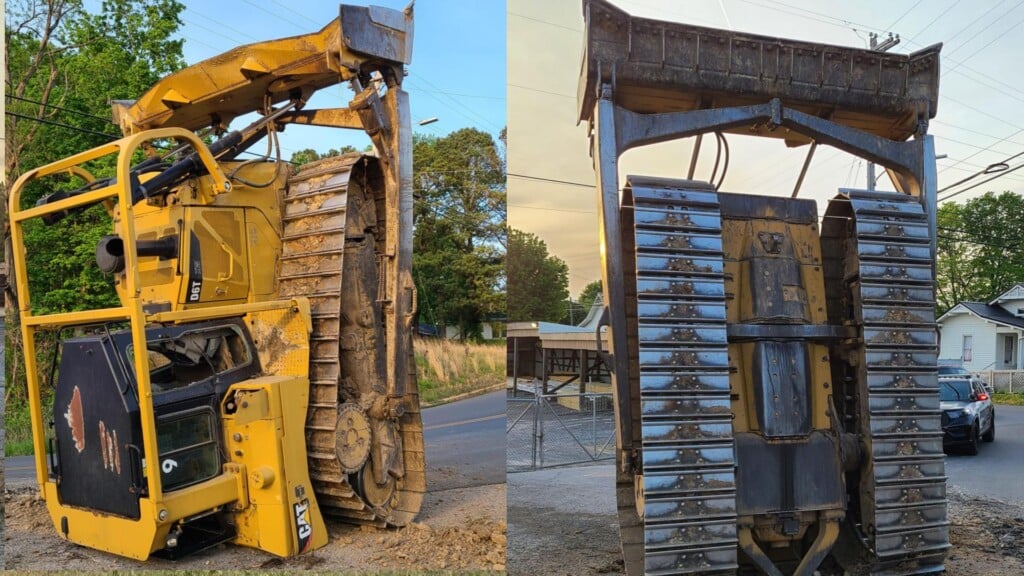 SCOTTSVILLE, Ky. – Scottsville authorities say they were on the scene for three hours after a bulldozer fell Wednesday on KY 100.
Around 6 p.m. Wednesday night, the Scottsville Police Department says it responded to the intersection of KY 100 and East Locust Street for a bulldozer that had fallen off of a trailer.
When police arrived, they say they determined a semi flatbed operated by Tyler Tucker of Lafayette, Tennessee was transporting the large bulldozer eastbound on KY 100.
As the trailer entered a curve at the intersection, authorities say a chain broke and led to the bulldozer falling off of the trailer.
As a result, police say the bulldozer had fallen onto its back with the blade facing updward.
Scottsville police say a heavy haul wrecker was called for assistance.
No injuries were reported as a result of this incident, police say.