Salvation Army stationed at the mall to help survivors of the tornado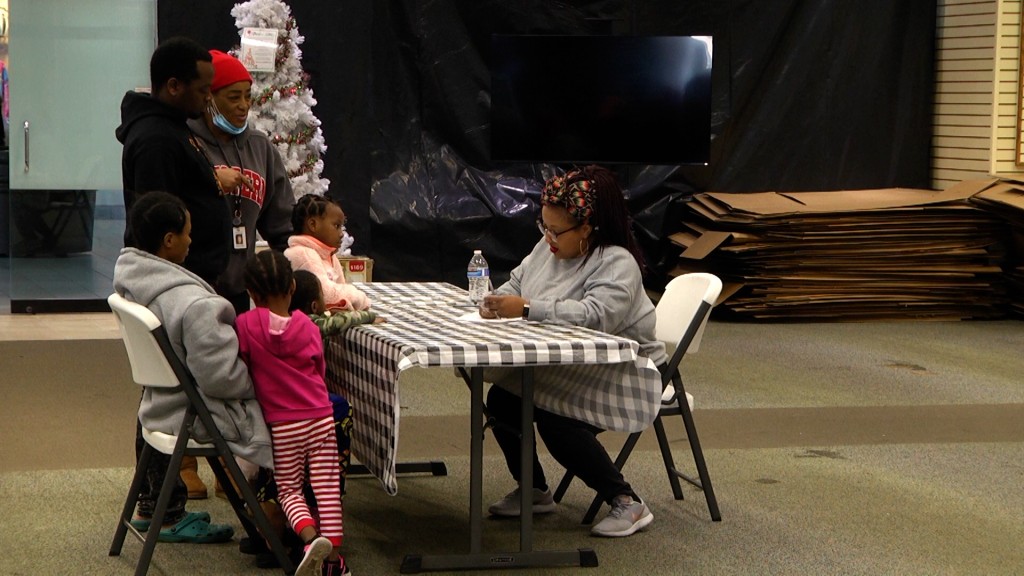 BOWLING GREEN, Ky. – The Salvation Army is set up inside of the Greenwood Mall to help families who were impacted by the tornadoes.
Stationed inside of the old Lifeway Christian Book Store, volunteers taking names and giving out food, toys and other essentials to tornado survivors, according to Monica Horton with the Salvation Army.
"Whether it's in the midst of a disaster or not, my heart is for others and for people. So right now, in the midst of this terrible storm and this tragedy, it's even greater. I think you can see; the community is coming together even more so to just serve and love on others,"
One man came with his family Monday after having his home hit by the tornado.
He and his family were so thankful for all the help that the community has been providing.
"We lost everything and many, many people lost everything. They don't have money to buy anything. They keep their money in their house and so, if you keep your money and not in a bank account, it's lost. So about this, we appreciate it and give thanks for the gifts. Thank you,"
The Salvation Army is taking donations at both their Angel Tree location at the mall and their main location on Main Street.
"You can bring toy donations to our Angel Tree warehouse located at Greenwood Mall and you can bring food donations, bottled water and that kind of thing, all new of course, and you can donate it at our facility on Main Street,"
They are asking for only brand-new items.
This is all a part of a multicounty tornado relief effort by the Salvation Army.
They will be stationed at the mall from Noon until 4:00 P.M. Tuesday and Wednesday for people who want to drop off or pick up.