Safe Haven Baby Box founder addresses surrendered infant's parent
BGFD baby box available 24/7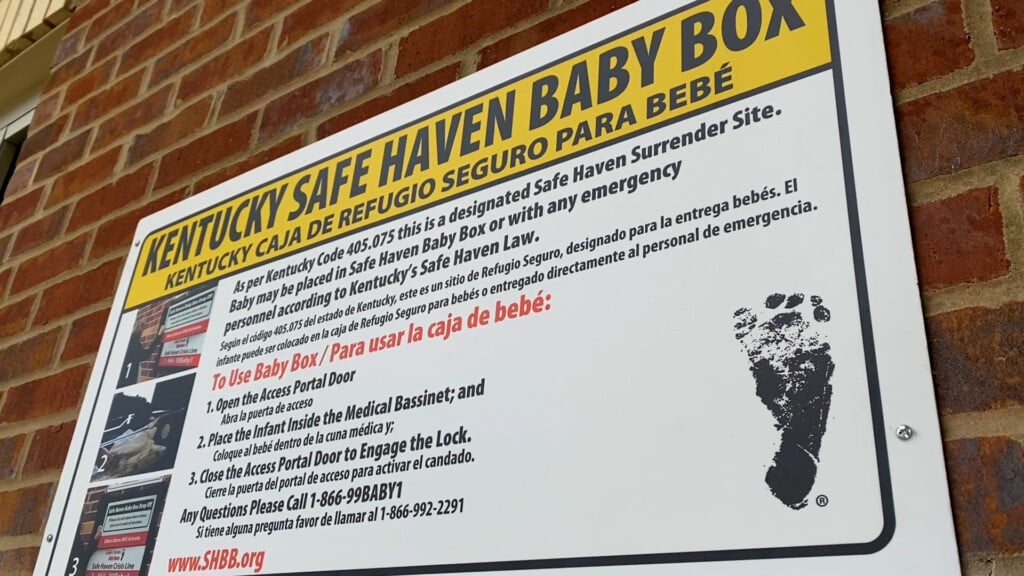 BOWLING GREEN, Ky. – Less than two months after its installation, the Bowling Green Fire Department Safe Haven Baby Box received its first anonymous surrender this week. 
It only took about a minute and a half for first responders at Fire Station #7 to attend to their first surrendered infant.
Safe Haven Baby Boxes Founder Monica Kelsey arranged this press conference to speak directly to the infant's mother or father.
"Thank you for doing what you felt you could for the life of this child," said Kelsey. "This baby is healthy. This baby is beautiful. This baby is perfect. And the Department of Child Services is now looking for a forever home for this family… If this parent is out there and they want the resources of counseling or medical care, it is available for you at no cost."
Seeing this baby box provide the safe haven it intended to was a bittersweet win for tenacious Louisville native Isabella Lamkin.
"I was abandoned when I was less than 2 years old outside of an orphanage in China."
Two years ago, Lamkin created the petition that would eventually allow baby boxes here in Kentucky at only 15 years old.
"I love babies, and I love kids so much. I believe that every single child deserves a family that loves and cares for them just as much as mine. I want to be able to do everything in my power to make sure that happens."
The successful surrender also represented a milestone for District 27 State Representative Nancy Tate.
Tate spearheaded the unanimously approved bill to allow that allowed Kentucky's baby boxes to come to fruition.
"For there to be a piece of legislation that is accepted bipartisan way and to pass through both chambers the House and the Senate with no 'no' votes, that's basically unheard of," remarked Tate. "It makes my heart full to know how supportive this project is."
Each of these women agrees education, awareness, and expansion will pave the way for the future.
"It's great to have 16 boxes here in Kentucky. There are 120 counties. My goal is to have at least one box in every county and I don't see any reason why we can't do that," said Tate.