Rotary Club donates teddy bears to help children and a charity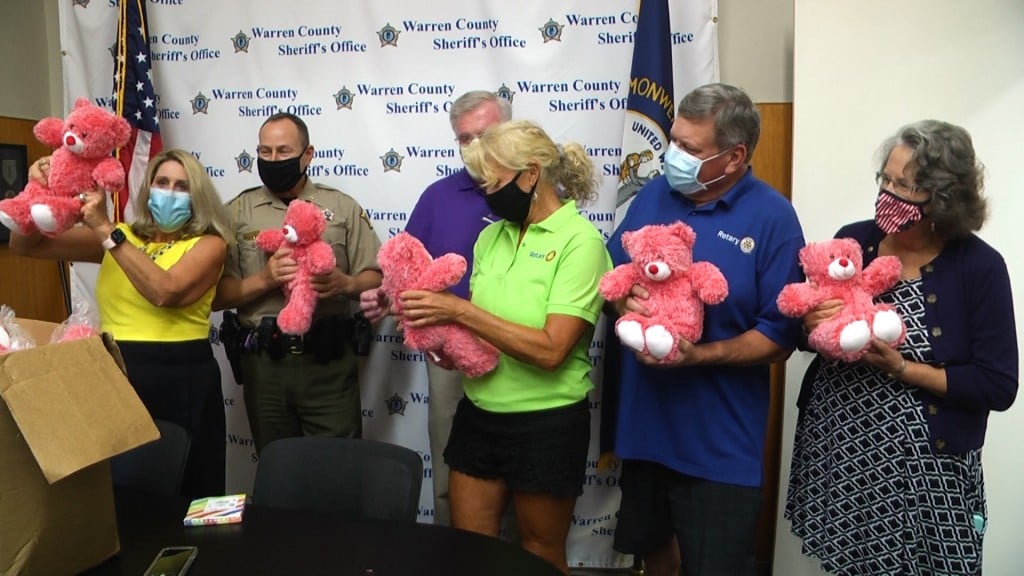 BOWLING GREEN, Ky. – A local club is partnering with the sheriff's office and a global organization to purchase teddy bears.
The Bowling Green Rotary Club is working on the project called BearHuggs for kids.
The club purchased $500 worth of stuffed bears. All the proceeds benefit the End Polio Now organization, which raises money to eradicate the disease around the world.
They partnered with the Bill and Melinda Gates Foundation and were able to donate $1,500 to the End Polio Now organization.
Those bears were donated to the Warren County Sheriff's Office Wednesday for deputies to give out to children during times of distress.
A total of 20 bears were donated.