Road closure to impact traffic around TriStar Greenview Regional Hospital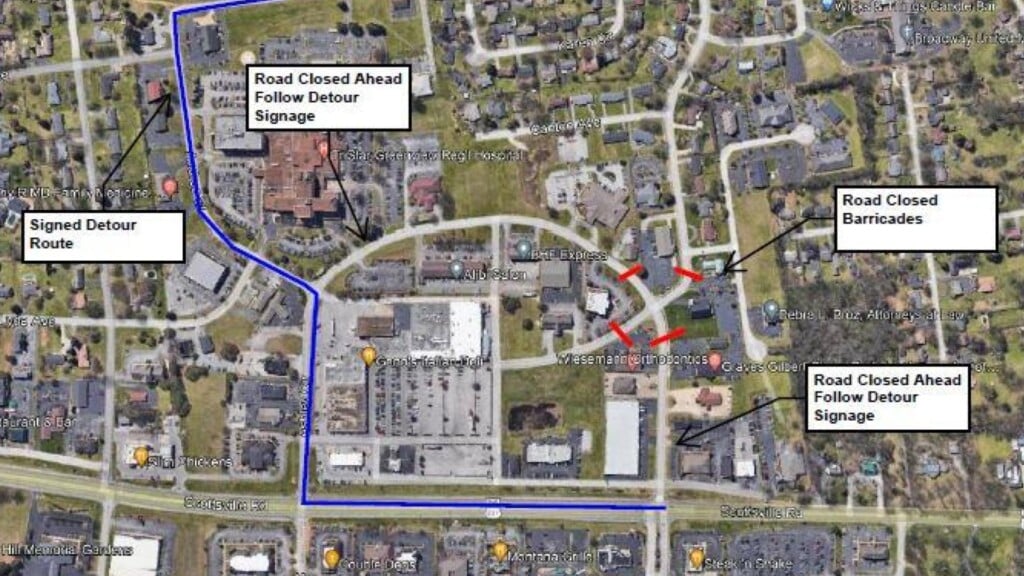 BOWLING GREEN, Ky. – A road project is expected to cause some closures near TriStar Greenview Regional Hospital next week.
City officials say the intersection of Westen Avenue and Ashley Circle is expected to be closed beginning Monday at 7 p.m.
This will be due to a paving project, officials say.
Motorists approaching from Campbell Lane can follow a main detour down Rockingham Lane from the existing roundabout, down Andrea Street and back onto Ashley Circle.
Those approaching Ashely Circle from Scottsville Road can expect normal traffic to the opposite end of Ashley Circle, down Andrea Street to the Rockingham Lane roundabout, according to officials.
Officials say businesses and residents will be able to access everything between the closed intersection and detour.
Closures will last through 6 a.m. Tuesday. Crews will return Wednesday to continue roadwork.