Police working to identify a group of people who attempted to break into gun shop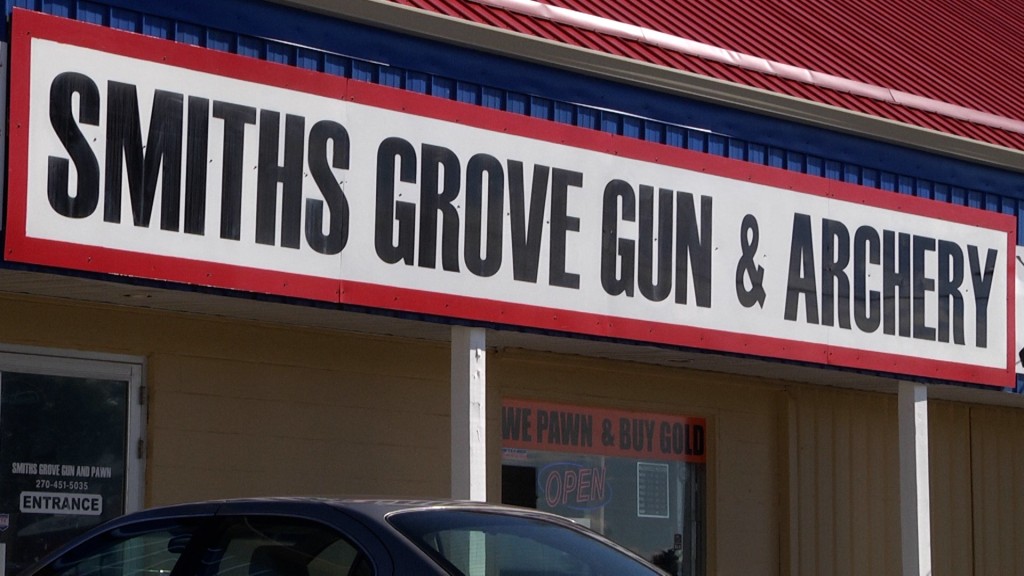 SMITHS GROVE, Ky. – Smith's Grove police are looking for an individual who attempted to break into a gun store over the weekend.
Sunday morning the Warren County Sheriff's Office was called to the Smiths Grove Gun, Pawn and Archery Store after an alarm was triggered at the business.
The Smiths Grove Police Chief Jason Franks says no one entered the business at the time but surveillance video caught the attempted burglars on camera.
Franks says with the holidays coming, these kinds of incidents tend to happen more often and says he does not put up with these kinds of actions in his city.
The Smiths Grove Police Department is continuing to put significant efforts into catching the group of people responsible.
"With the increase in gun violence across the country right now, anytime guns are involved it's a scary situation. Also, we take all theft seriously across-the-board but when it's a gun shop, obviously, we're going to look a little bit closer into that. Let's face it, right now folks are kind of on edge and we don't want kids, we don't want any guns coming from any store up here or anywhere getting out on the streets and someone getting hurt with them," said Franks.
There is currently a $500 reward for information that leads to the apprehension of the group of people responsible.
If you have any information regarding this incident, contact the Smith's Grove Police Department.