Police searching for suspect after a man was shot to death in downtown Bowling Green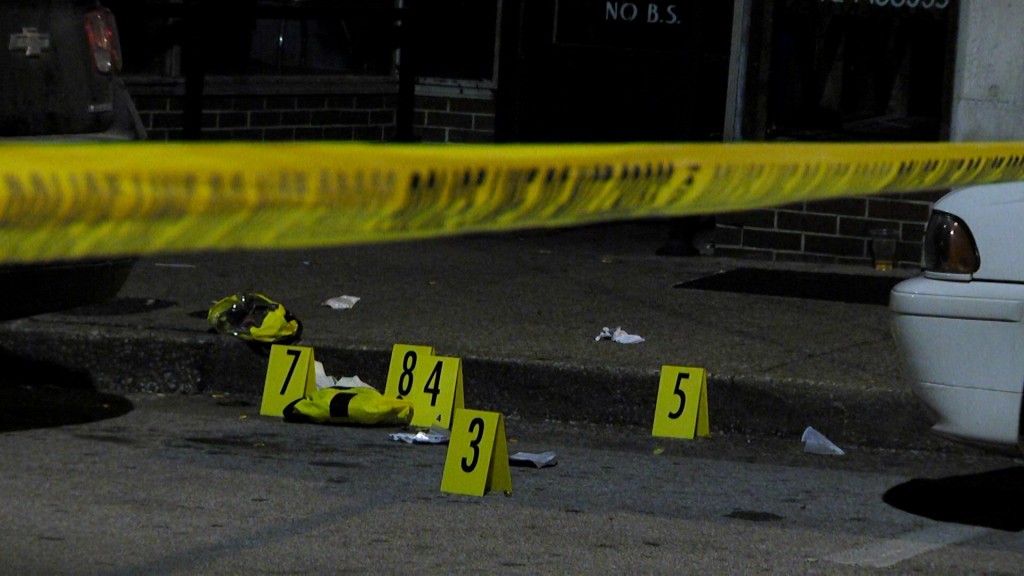 BOWLING GREEN, Ky. – Bowling Green police heard shots fired early Sunday morning as they were on a foot patrol behind a business in the 300 block of East Main Street.
Officers ran around to the front of the buildings in front of Three Brothers bar and found a man who had been shot multiple times, according to Bowling Green Police Officer Ronnie Ward.
"For the officers that were on the scene, it was an initial instinct to run toward the gun shots. One, we want to see and stop it. It's the training that we have to try to stop whoever is firing the gun and also just to observe and see what they can see and also to locate victims," said Ward.
Tayveon Bibb, 23, was critically wounded, taken to a hospital and pronounced dead, according to a release from police.
Police remained on the scene for several hours where they placed evidence markers and found at least two shell casings were marked.
"It's not unusual for us to respond to shots fired calls. We do that throughout the year. Sometimes it's fireworks. Sometimes its cars backfiring. Sometimes it is actually shots where we locate casings. In this particular case, it's very unusual for shots to be fired in the middle of town. This is would be just a block off of the square," said Ward.
Detectives are interviewing witnesses and are working to identify others who witnessed the shooting.
A suspect has not been identified as of 8:32 a.m. Sunday.
If you have any information about Bibb's death, police want to be notified at Bowling Green Police Department at 270-393-4000.
"You may have seen something that you didn't even realize what was happening and if you saw something that just looked out of place. We've talked to a lot of people but there's still some of the people that we want to talk to that we may not even know saw some thing or heard something," said Ward.