Police rescue woman from Louisville house, arrest suspect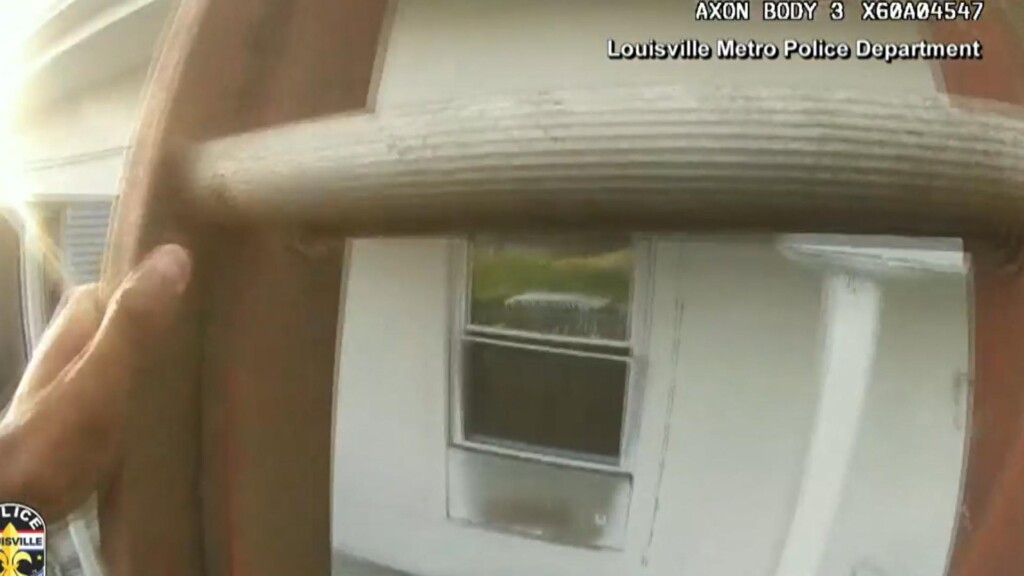 LOUISIVLLE, Ky. – The Louisville Metro Police Department says a call from neighbors led to the rescue of a woman last Wednesday.
Police say they were dispatched around 7 p.m. that night for a female screaming for help.
Once officers arrived on scene at the 1700 block of Bolling Road, body cam footage released by police shows them attempting to force entry through the door before learning the entire first floor was barricaded.
Police say they reached the second story window using a ladder. Once inside, police say they found a woman chained to the floor.
Once officers used a hatchet from inside the residence on the chains, police say the woman was freed and received treatment from first responders.
LMPD says their domestic violence unit worked continuously on the case.
An alleged suspect was arrested two days later.