Police chase and break in leads to arrest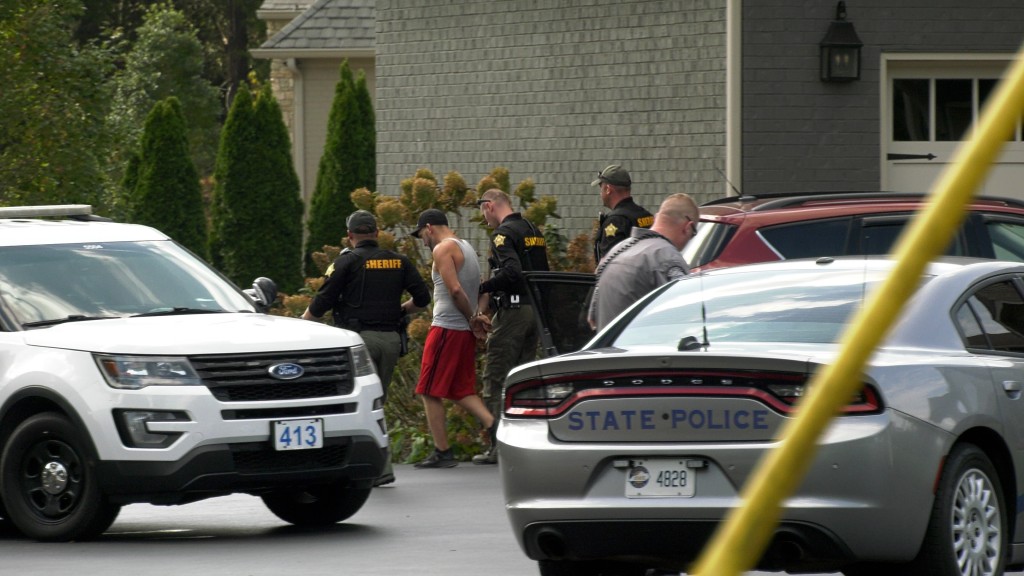 BOWLING GREEN, Ky. – The Warren County Sheriff's Office has a man in custody following an incident that occurred Thursday morning.
According to officials, a stolen truck was located driving in Warren County by the owner.
When deputies attempted to make a traffic stop, they were instead lead on a police chase.
Deputies stopped pursuing but the truck hauling a trailer left the roadway and slammed into a fence.
The driver bailed and left the vehicle on foot leaving a woman in the truck.
He then entered an occupied strangers home on Ewing Ford Road and barricaded himself inside a front bedroom.
Sheriff Brett Hightower says deputies were able to get the man out of the home and into custody without any injuries.
Officials are working to find out if the items inside the trailer were also stolen.
The woman inside of the truck spoke with police.
The man arrested does have a criminal history according to Hightower and will be lodged in the Warren County Regional Jail.