Phase II of River's Landing Edge subdivision breaks ground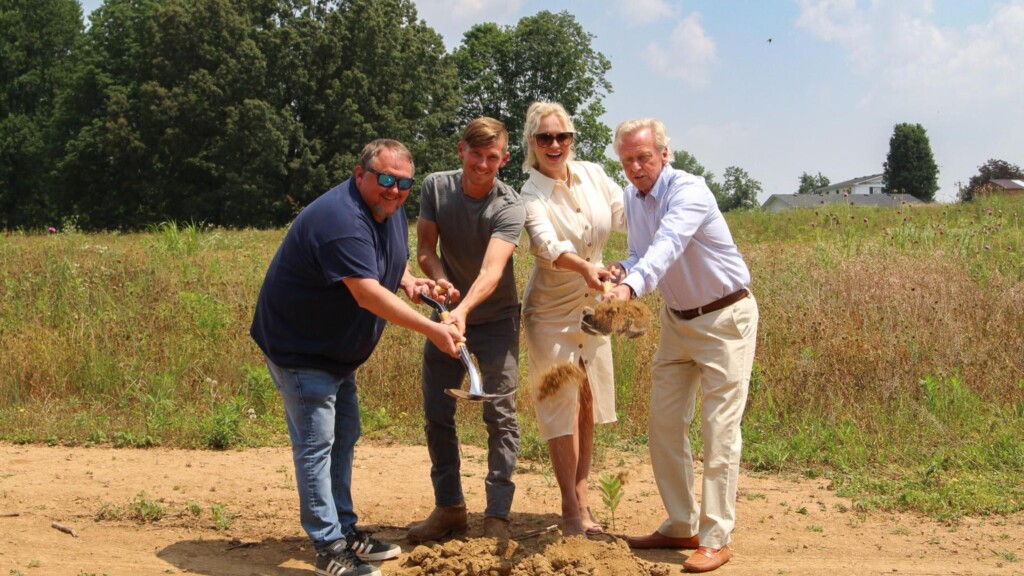 BOWLING GREEN, Ky. – Mark Williams Properties is celebrating its progress Thursday for Phase II of the River's Landing Edge subdivision.
The subdivision, located near exit 28 off of Interstate 65 in Bowling Green, saw recognition during a groundbreaking and ribbon-cutting ceremony.
The event took place off of Cherry Blossom Road in the Bowling Green area.
Bowling Green Area Chamber of Commerce expressed the benefits of the development, stating this location will help to meet comfortable and convenient living.
In addition, the chamber says it eagerly awaits Mark Williams' progress and innovation in the community.