One officer indicted in Breonna Taylor shooting incident, none charged in Taylor's death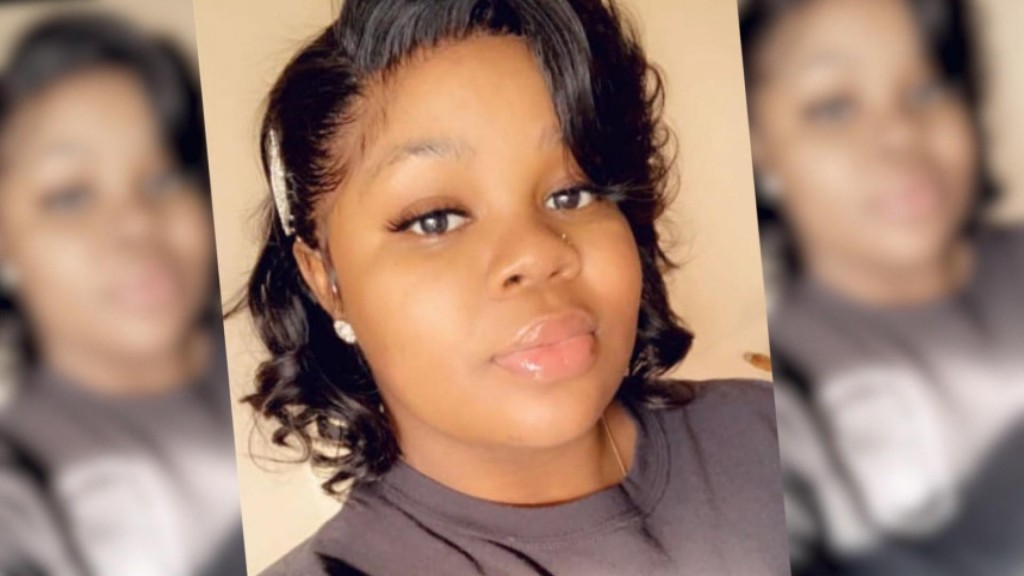 LOUISVILLE, Ky. – In a Jefferson County grand jury report read aloud on ZOOM Wednesday, Jefferson Circuit Judge Annie O'Connell announced former Louisville Metro Police Detective Brett Hankison was indicted on three counts of first-degree wanton endangerment.
The grand jury announcement comes six months after Breonna Taylor was shot to death inside her apartment while police were initiating a narcotics search warrant. No drugs were found inside her home.
Hankison's bond is set at $15,000.
No other officers were indicted in the case. Hankison was fired after the shooting.
Kentucky Attorney General Daniel Cameron was the special prosecutor in this case and held a live press conference broadcast on his Facebook page following the judge's announcement.
Cameron opened the press conference by acknowledging that many people across the nation have been waiting for the announcement. At one point during his press conference more than 8,000 people were watching on Facebook.
Cameron shared the results of the grand jury findings with Taylor's mother prior to the public release, he said.
"It was a hard meeting," Cameron said of the meeting with Taylor's mother and two other members of her family.
He called the case "gut wrenching."
"I want to once again publicly express my condolences," Cameron said.
"There's nothing I can offer today to take away the grief and heartache this family is experiencing as a result of losing a child, a niece, a sister and a friend. What I can provide today are the facts," Cameron said.
Evidence shows that the two officers, Sgt. Jonathan Mattingly and Detective Myles Cosgrove, both knocked and announced their presence at Taylor's apartment March 13. The warrant was not served as a no-knock warrant, Cameron said.
When officers didn't get an answer they breached the door, he said. This information was corroborated by an independent, civilian witness in close proximity to the apartment.
Mattingly was the first officer and only officer who entered the home saw a man and a woman. The man, Kenneth Walker, was holding a gun whiles standing in a shooting stance. Mattingly heard a shot and knew he had been struck by gunfire.
Walker admitted he fired one shot and was the first to shoot, Cameron said. Walker is not charged with a crime in this incident.
The injured Mattingly returned fire, shooting his weapon six times. Cosgrove who was in the doorway area, also returned fire shooting 16 times.
"This all took place in a matter of seconds," Cameron said.
Hankison was not inside the apartment and is accused of firing his weapon 10 times endangering the lives of three people – a pregnant woman, a man and a child – inside a nearby apartment.
There is nothing conclusive to show that Hankison's bullets struck Taylor, Cameron said.
"The grand jury determined that there is no evidence to support a criminal violation of state law caused Ms. Taylor's death.
"The grand jury found that there was sufficient evidence to indict Detective Hankison for wanton endangerment for firing his weapon outside a sliding glass door and through a bedroom window, with some bullets traveling through that apartment and entering the apartment next door while three residents were at home," Cameron said.
The officers who fired inside the apartment where "justified in their use of force" after having been fired upon by Kenneth Walker, he said.
Jefferson Circuit Court Clerk records show Walker was initially charged with first-degree assault and attempted murder of a police officer on March 19. Those charges were dismissed without prejudice May 26 meaning the charges could again be pursued against Walker.
Walker's attorney has filed a motion to dismiss the charges against Walker with prejudice and grant him immunity from prosecution in this incident.
"The truth is now before us," Cameron said.
"Mob justice is not justice. Justice sought by violence is not justice," Cameron said.
"Our reaction to the truth today says what kind of society we want to be," he said.
As a result of this incident Cameron announced he will create a task force for a "top to bottom" review of how search warrants are handled in the state.
Kentucky Secretary of State Michael Adams said Cameron showed "courage" by stepping in as the special prosecutor in the case.
Cameron could have assigned a prosecutor from any of the state's 120 counties to handle this case.
"Attorney General Cameron has shown immense courage in taking on the investigation of the killing of Breonna Taylor; great diligence in painstakingly running down every lead; and extraordinary grace under pressure in detailing his findings before the eyes of our country," Adams said in a written statement.  "A prosecutor's highest duty is not charges or convictions, but justice, even when it leads to an emotionally unsatisfactory result.
"The Attorney General, and the sitting grand jury in Jefferson County, applied the facts to the law. Our next step as a Commonwealth is to improve the law. I applaud the Attorney General's efforts toward improvement of our justice system, and I hope that reform legislation will be enacted in the 2021 legislative session, if not sooner."
NOTE: The Associated Press contributed information to this report.