National farmers' market week is recognized locally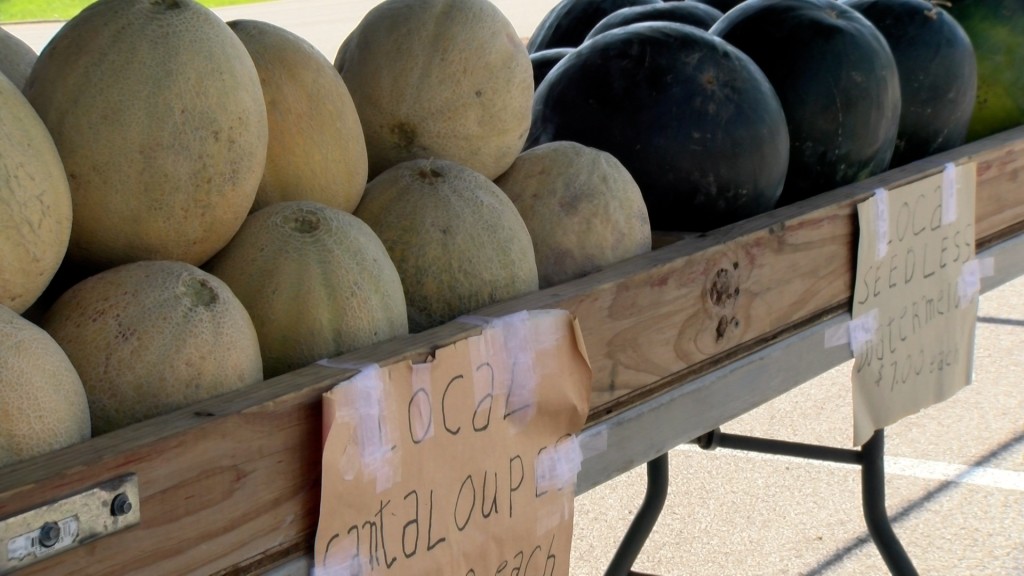 BOWLING GREEN, Ky- A corn…er stone for a community, farmers' markets are being celebrated across the nation during National Farmers' Market Week.
Here in Kentucky, our local farmers and producers not only provide access to fresh nutritious food… But also offer a sense of community that we can all be a part of.
Jerilyn Bristow, the manager for Community Farmers' Market said, "These are people that are living the dream, doing what they want to do with their lives on their terms and they're able to come in here and make that living because we all come together."
Casey Turner, a Bowling Green farmer's market enthusiast said, "If it wasn't for them, we wouldn't have food to eat, so this is my way of giving back to them and also getting good nutrients in my body."
Many farmers' markets in our area commit to creating a healthy community by accepting government assistance programs such as Snap EBT and Fresh RX, which promote access to healthy foods for pregnant women and low-income families in our area.
Bristow said, "It really does help to offset the cost of eating locally."
In a rapidly growing community, our farmer's markets continue to be a place to visit with neighbors, stimulate our local economy and enjoy the freshest foods in our area.
"It's all over the map, and I think that's one of the things that really drew me here too. That diversity is wonderful", said Bristow.
Turner said, "It's a little place like home. You're at home when you come to a farmers' market. Everyone is so friendly to each other… no one knows a stranger at the farmers' market."