New police chief hopes to inspire others through leadership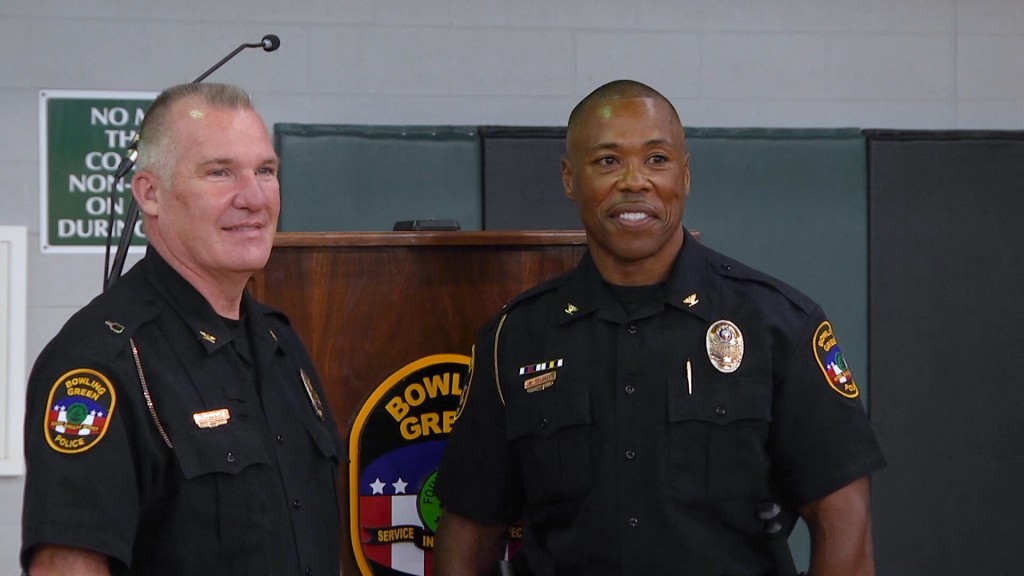 BOWLING GREEN, Ky. – As Bowling Green's first black police chief Michael Delaney is looking forward to inspiring youth to reach for their dreams.
He was named incoming chief Tuesday. He will begin leading the department Aug. 1 after current chief Doug Hawkins retires.
"I think me being in this position might open doors for people seeing someone that looks like me as the police chief and give them hope that maybe they can aspire to be a police officer or just plant the seed," Delaney said. "Because the seed was planted in me at an early age when I saw the very first African-American police officer in my neighborhood. His name was BB Davis. So that sort of planted the seed for me seeing someone in uniform and the way he interacted with the public and the community."
Delaney has already begun inspiring young black men in the community.
After speaking to an African-American mentoring group at Bowling Green High School, some of the students are now considering the badge in their future, according to the second vice-president for the Bowling Green NAACP Howard Bailey.
"It means that we can, as a community, show all nationalities that if you do a good job, you will be recognized and there is opportunity," said Bailey.
Delaney, who has risen through the ranks of the police department, earned his position through hard work and a great skill set, Western Kentucky University Police Chief Mitch Walker said. Prior to becoming WKUPD chief, Walker worked with Delaney at the city police department.
Delaney was selected over two other internal candidates.
He will begin his duties as chief on august first.