McDonald's to stop self-serve soda machines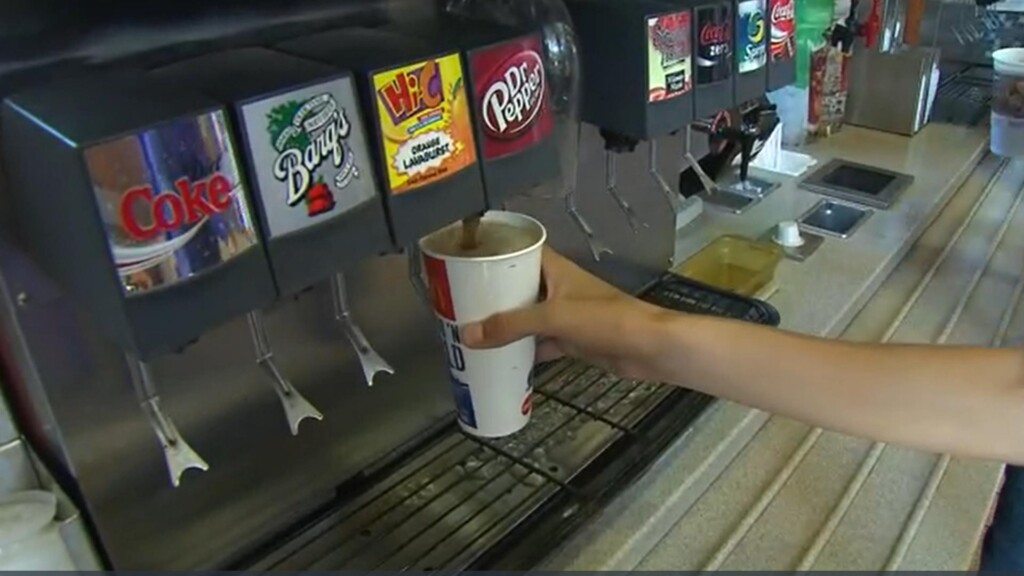 (CNN) – For years, McDonald's has allowed customers to fill and refill their own drinks.
But now, the fast food chain has announced plans to ditch self-serve soda machines.
It's because McDonald's says fewer people are eating in its dining rooms since the pandemic, reducing the need for self-serve drink machines.
And McDonald's digital sales, which include orders on its app or through partners like Uber Eats, now make up 40% of sales.
According to McDonald's, the machines will be eliminated from its U.S. restaurants by the year 2032.
Future McDonald's will have smaller dining rooms or none at all.
The new, smaller format will be called CosMc's.
But McDonald's hasn't released any other details yet about that concept.
Other fast food chains are reportedly experimenting with reinventing their designs too, including Chipotle, Taco Bell and Starbucks.