McDonald's donates money to Stuff the Bus Foundation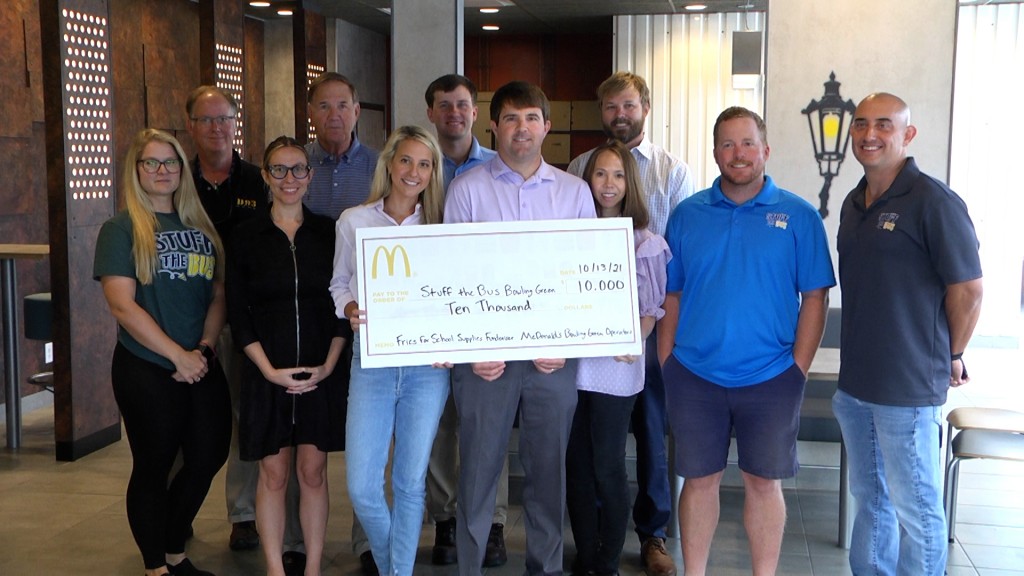 BOWLING GREEN, Ky. – Local school teachers will be receiving supplies after a large donation was made to the Stuff the Bus Foundation Wednesday morning.
McDonald's in Bowling Green hosted a Fries for Supplies fundraiser for just one week donating the money from a la carte fries to Stuff the Bus.
They raised a total of $10,000 during the fundraiser.
Wednesday morning, the check was presented to Stuff the Bus organizers.
The money will be used to purchase supplies for local teachers to use in their classrooms.
"When we were trying to figure out how to implement in our area, because we are in so many communities and we have so many schools, we thought that the best way to get the bang for our buck and for the schools is to give it to stuff the bus," said Alex Burrell, owner/operator of McDonald's in Bowling Green.
"We see these companies in Bowling Green actually care about the kids in the community and how we can actually help, so receiving this amount of money is a great thing for us because we can then take that and give that out in grants and further help our community," said Amber Kae Bowman, a board member for Stuff the Bus.
This week, the same McDonald's is hosting a free breakfast deal for any teacher until Friday.