Local restaurant owners happy to welcome back customers in person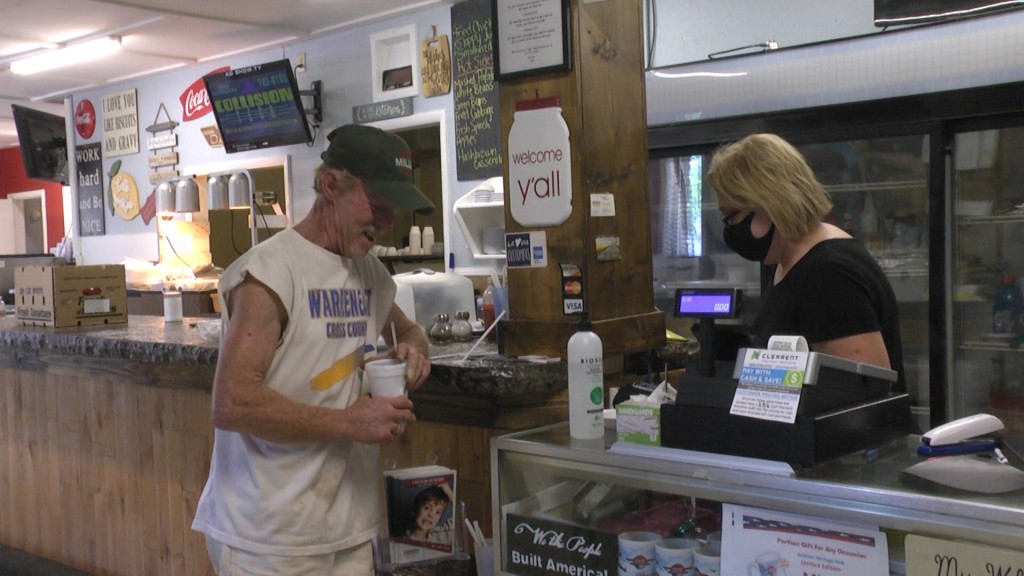 BOWLING GREEN Ky.-The city of Bowling Green is filled with a plethora of local eateries like Lisa's 5th Street Diner for example. With dining rooms being opened to a limited capacity, customers have long awaited the day they could return. Just ask Jim Maroney, who's been a customer at Lisa's for two decades.
"I ate here about two weeks ago when they started the gradual re openings. I started out with my Sunday morning ritual breakfast here," Moroney said.
It's not only a great time for customers, but for owners as well. Owner of Lisa's 5th street diner Lisa Parker said she's missed seeing her regulars dining in.
"We're so glad to see them. We've seen a lot of the faces when we were just doing carry out, but we're glad to see them come in and sit down," Parker said.
The Bike Rack Bistro is another local restaurant that has made some adjustments in the dining room reopening. They've transitioned to print out menus versus having diners hover around a chalkboard to view the daily specials.
Tables have also been spaced out, and condiments are now handed to the customers by request rather than on the table. An outdoor seating area has also just been put up. Co-owner Patrick Folker said getting back to normal was a lot to handle at first, but he's excited that people are taking a break at the restaurant.
"We are very excited about it. Yesterday was our first day of allowing dine in customers. We actually had to practice how to take orders and whatnot. It felt like our first day back to school," Folker said.
As business work to reopen, Maroney said now more than ever, it's time to support local.
"Don't be afraid to come out and support your local business. They need it," Maroney said.