Law enforcement, NAACP and faith leaders jointly condemn police brutality, call for protesters to assemble peacefully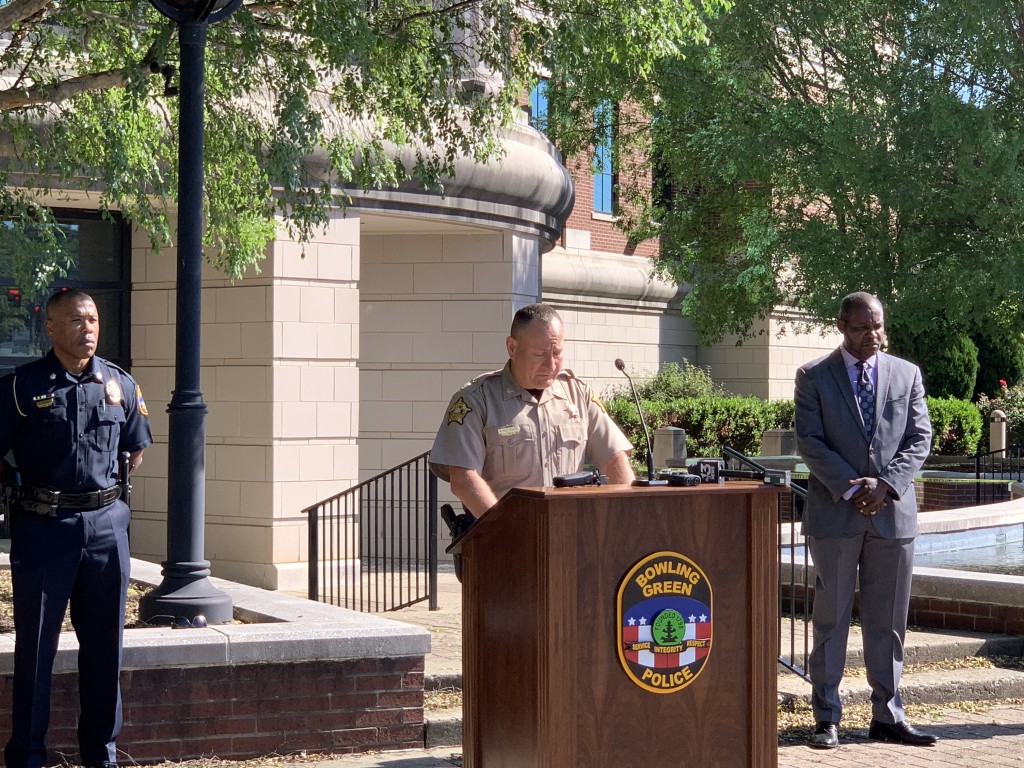 BOWLING GREEN, Ky. – With tensions rising in cities across the nation from recent instances of police brutality and the sometimes violent protests that followed, members of local law enforcement, Bowling Green Mayor Bruce Wilkerson, Bowling Green-Warren County NAACP President Ryan Dearbone and the Rev. John Lee gathered downtown Saturday morning to address those events.
Lt. Colonel Michael Delaney of the Bowling Green Police Department issued a statement as part of a unified response from the Warren County Sheriff's Office, Western Kentucky University's Police Department and the Bowling Green Police Department, saying in part the officer at the center of attention in Minnesota "betrayed his oath of office" to protect the citizens of that city and operate within the constitution, stating George Floyd was deprived of that protection.
WKU Police Chief Mitchell Walker said his department was "committed to providing service to the campus and the community beyond with integrity, responsibility and commitment."
He went on to cite the deaths of Louisville EMT Breonna Taylor, jogger Ahmaud Arbery who was shot and killed in Georgia and George Floyd in Minnesota as a reminder that "peace, equality and justice for all must be a conscious effort" for everyone.
Dearbone called on area protesters to demonstrate peacefully when working to get their message out to the public. He also said he believes the recent instances of police brutality were exceptions to how law enforcement operates, referring to the "many" police officers that "give back to their community."
Mount Zion Baptist Church pastor Rev. John Lee asked the community to work peacefully for justice and also expressed his happiness to see local law enforcement coming together to condemn the recent episodes of police brutality.