KSP looking for suspect vehicle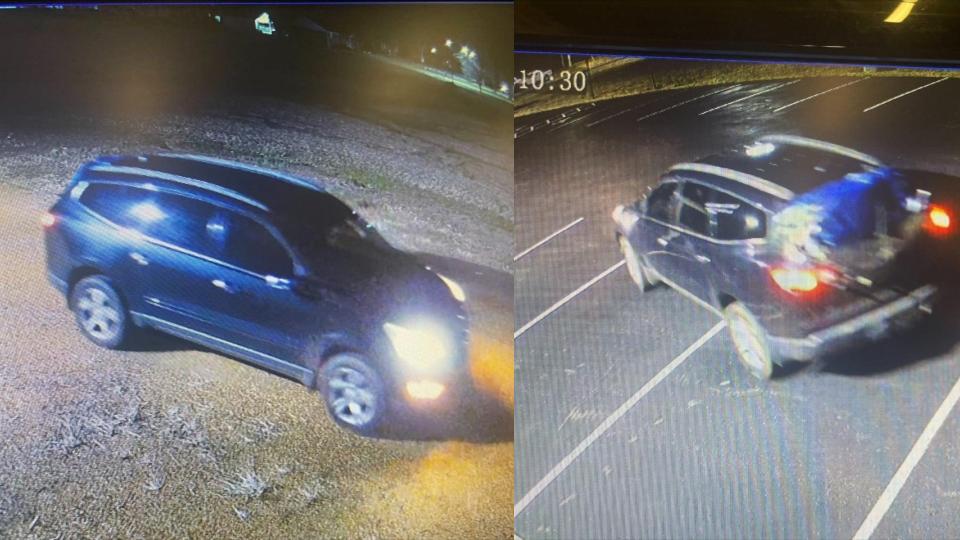 MAYFIELD, Ky. – Kentucky State Police are looking for a black SUV with a blue tarp over the back, according to a post on their social media.
According to the post, the vehicle was part of an incident that led to property damage at a business in Mayfield.
Anyone with information on the vehicles whereabouts or the identity of the owner is encouraged to contact KSP at 270-856-3721 or anonymously at 1-800-222-5555 or the KSP app.