KKK recruitment flyers found in Kentucky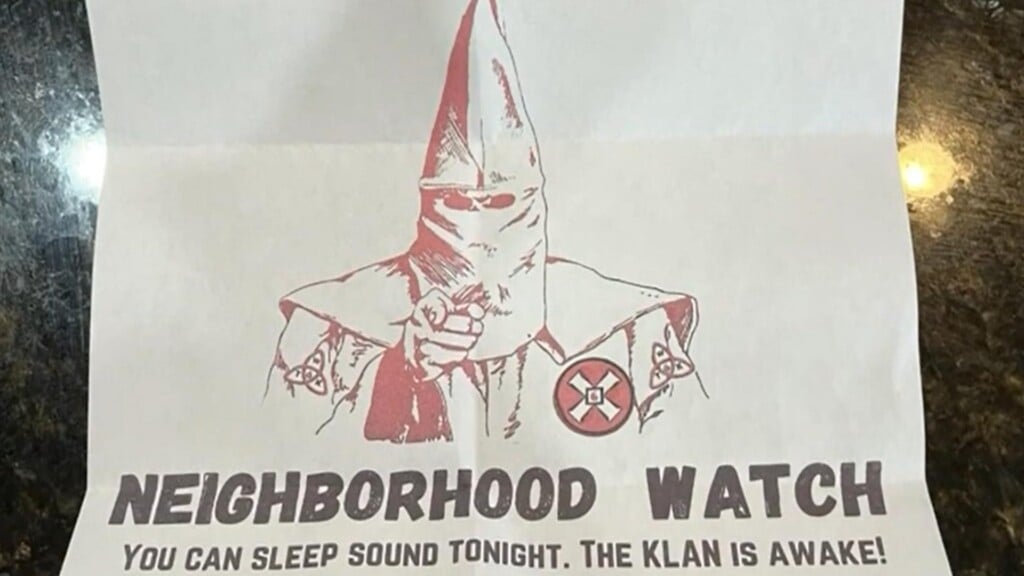 Montgomery County, Ky. (WLEX) – Residents in Mount Sterling, Kentucky woke up Sunday morning to KKK recruitment flyers dropped on their front lawns.
And neighbors say there were even more flyers at the start of the day before people started to remove them.
Similar flyers were spread along a nearby street, as well as on at least two streets in Paris, Kentucky.
The flyers offers contact information for what is presumably a Ku Klux Klan chapter, as well as sharing strong political statements.
Other flyers tell people about what it calls the "KKK's neighborhood watch."
The Mount Sterling Police Department say they are currently investigating the situation to discover who's behind the posters.
In a Facebook post, Mount Sterling police say, "The M.S.P.D. and City of Mt. Sterling does not tolerate any kind of hate or bigotry in our community." The post further stated if you have a flyer, "feel free to throw yours in the trash, where they belong."
If you have information on this case, call Mount Sterling police at call us at 859-498-8899.