Kentucky State Police give back to local children for the holidays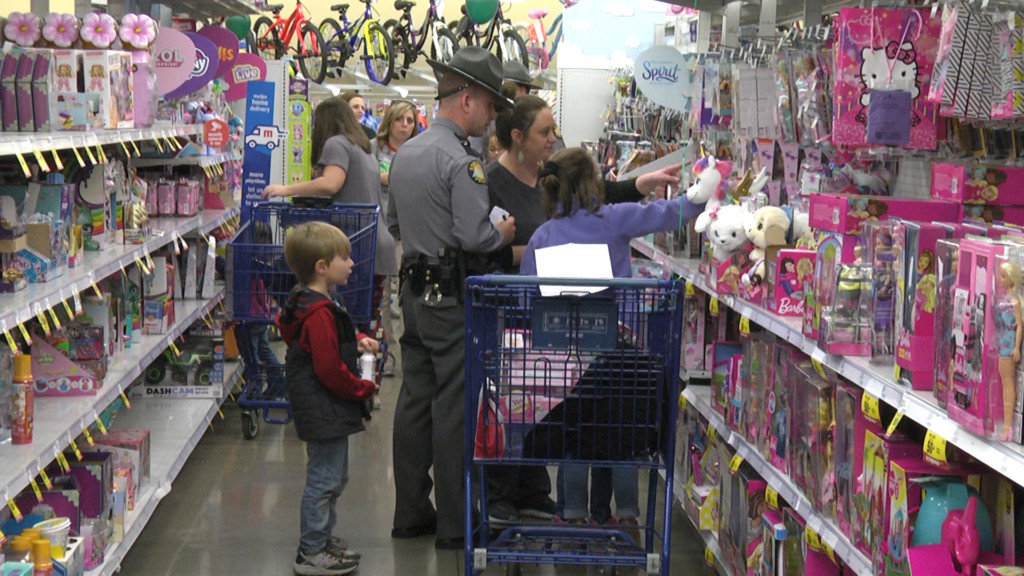 BOWLING GREEN, Ky. – Thursday night, law enforcement gave local kids in need a shopping trip to celebrate Christmas.
Kentucky State Police held Shop with a Trooper at Meijer in Bowling Green.
Thursday, 37 kids were given around $250 worth of food, clothing, coats, and toys.
Participants were able to walk around the store and pick out their items with a Trooper.
Many of the children had been through a tough situation this year and KSP wanted to bring a smile to their faces.
The event is funded fully through donations to KSP.