Kentucky man wins $50,000 on scratch-off ticket as 'early birthday present'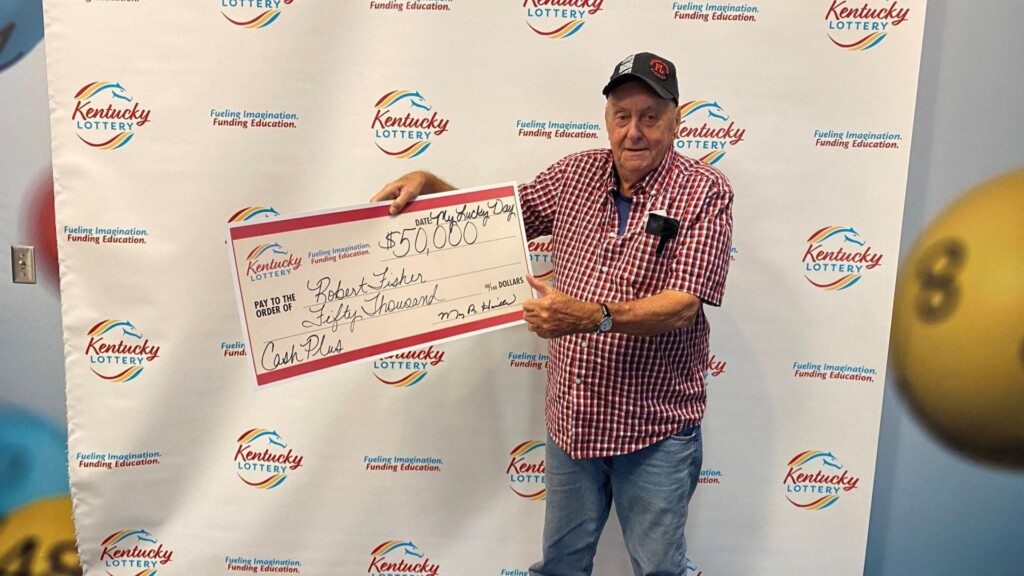 CAMPBELLSVILLE, Ky. – A Campbellsville man got an early birthday surprise when he won $50,000 on a Kentucky Lottery Scratch-Off ticket.
Robert Fisher stopped Friday morning at Prayosha Food Mart on Old Lebanon Road in Campbellsville and purchased the $5 Cash Plus ticket, according to the Kentucky Lottery.
While in the store, Fisher scratched the ticket off and discovered his winnings – the ticket matched the number 19 to win the game's $50,000 top prize.
"I looked three or four times, and I'm saying, 'that can't be right.' My heart skipped about two beats… I read the front and the back to make sure," he told lottery officials.
Fisher's grandson ended up helping him cash the prize, heading with his grandfather to the Kentucky Lottery Headquarters that afternoon.
After taxes, Fisher received a check for $35,750.
"My birthday is a month away, so I'm going to call this an early birthday present," Fisher said, laughing.
Prayosha Food Mart will receive $500 for selling the winning ticket.