Historic church vandalized at Mammoth Cave National Park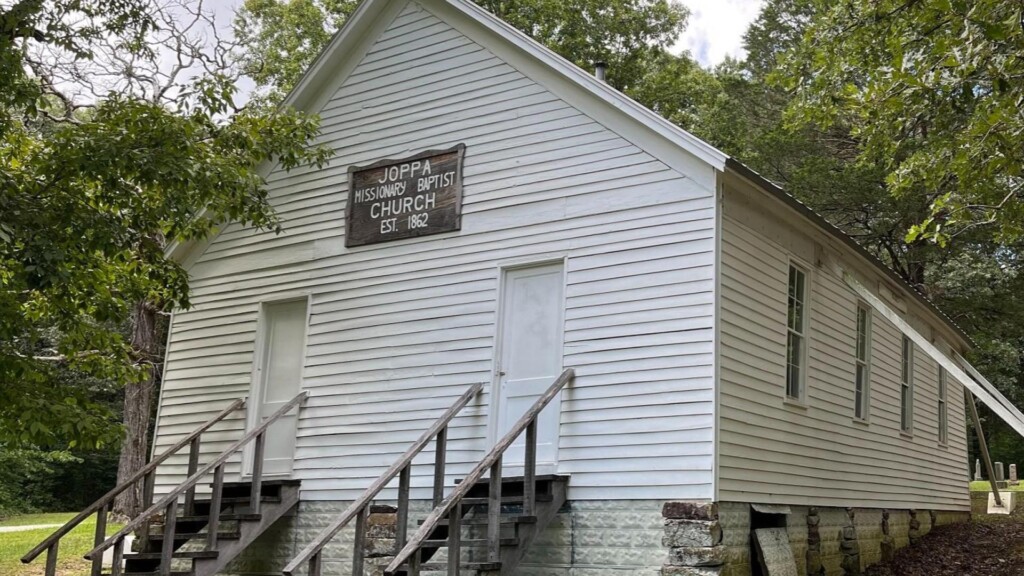 MAMMOTH CAVE, Ky. – Law enforcement is attempting to locate who is responsible for repeated vandalism at a historic church located in the Mammoth Cave area.
The National Park Service says between July 5 and Aug. 4, Joppa Missionary Baptist Church within Mammoth Cave National Park has seen a host of damage.
Park officials say this includes broken windows, kicked in doors, and painted graffiti on church walls.
The park has released two photos showing a group of suspects shown below.
If caught, officials say individuals damaging structures or natural surfaces in the park can face arrest with fines of up to $5,000 and six months in jail.
"The damage we are seeing at Joppa Church is disappointing and deeply saddening for the park and for our neighboring communities," superintendent Barclay Trimble said. "Joppa Church is an important physical connection for individuals and families who once lived, worked and worshiped weekly on this land before it became a national park. When the walls are spayed with paint, or one of the church windows is destroyed beyond repair, rain is allowed to enter the building to cause more damage to the structure. With these senseless acts of vandalism, we are losing a piece of park and community history forever."
The Joppa Missionary Baptist Church was established in 1862 as a log schoolhouse but was later torn down in the early 1900s to build the white wood frame building that stands today. Joppa Church served as the center of community life where locals attended weekly church services, weddings and funerals and was a place for social interactions with family and neighbors. The church, along with Mammoth Cave Baptist Church and Good Spring Church, is listed on the National Register of Historic Places.
Below you can view some of the damage to the church's windows.
If you have any information that my identify these individuals, call the Mammoth Cave Law Enforcement Office at 270-758-2115 or write to MACA_LawEnforcement@nps.gov.