Hardwood Heroes Classic celebrates World Down Syndrome Day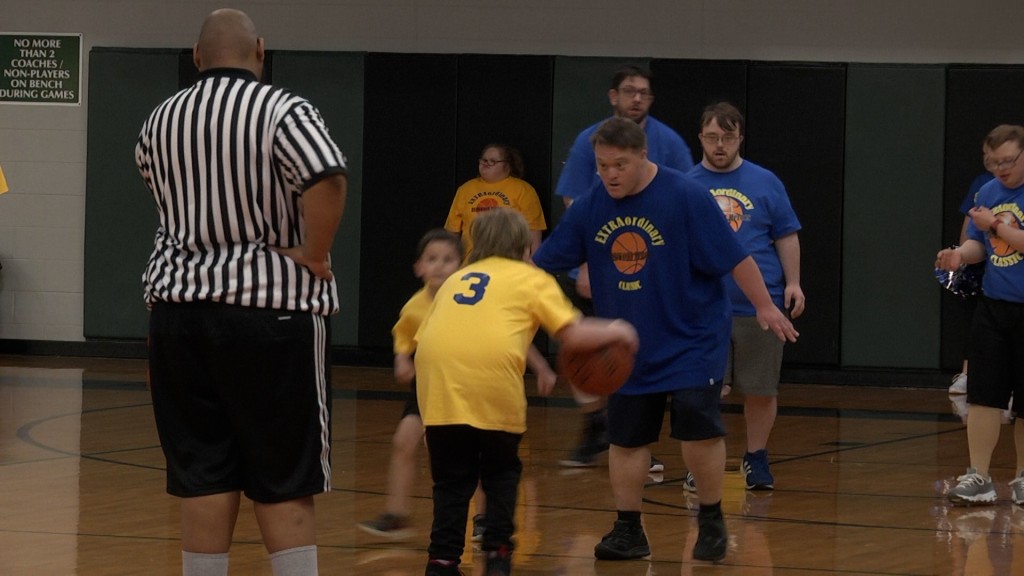 BOWLING GREEN, Ky.-Saturday was an EXTRAordinary day for Down Syndrome of South Central Kentucky with the Hardwood Heroes Classic at Kummer Little Recreation Center. 
The non profit celebrated World Down Syndrome Day with a friendly exhibition basketball game while cheerleaders cheered them on from the sidelines. The teams were made up of individuals with down syndrome who are a part of DSSKY and local personalities. 
Fans caught a pre-game performance from the Rockerz & Jammerz Dance Teams. And of course the action didn't stop at halftime when the mascots, including Big Red and the Hot Rods' Roscoe, took the court for a mascot shoot off. 
"This is the first celebration we've gotten to have since Covid and the shutdown, so we are just ecstatic to be back together as a big group again," said DSSKY executive director Stephanie Morton. 
World Down Syndrome Awareness Day is Monday, March 21st. The Rockerz Dance Team will be signing autographs at Texas Roadhouse on Monday and 10% of proceeds from food purchases will go to DSSKY.