Guthrie hosts roundtable to discuss drug addiction with families, community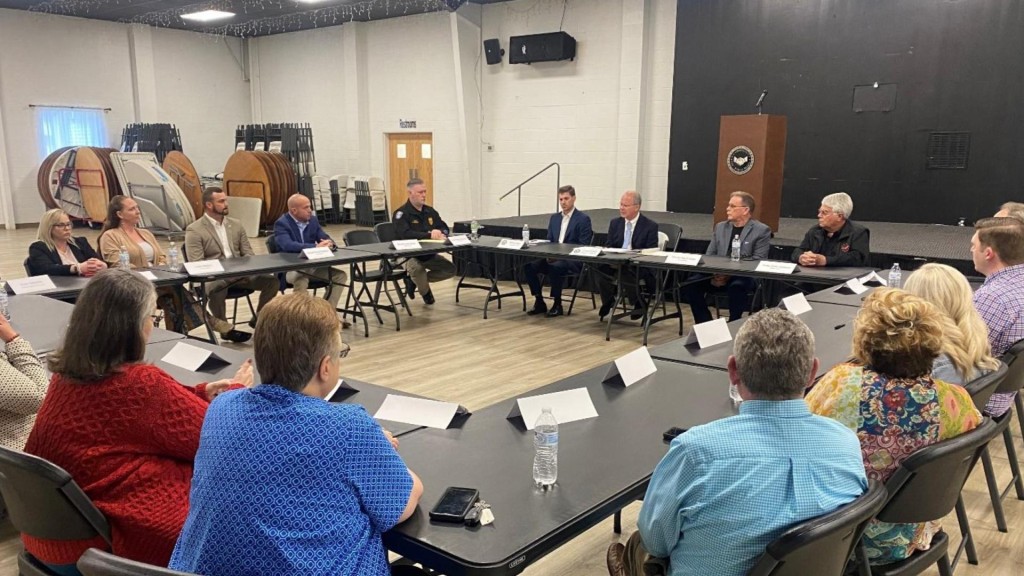 LOUISVILLE, Ky. – Congressman Brett Guthrie met with families who have lost loved ones to drug overdose, addiction treatment professionals, law enforcement and officials for a roundtable discussion Wednesday in Louisville.
The conversation focused on how to reduce overdose deaths in Kentucky and better help people in the community overcome substance use disorders.
According to the Centers for Disease Control and Prevention, Kentucky had a 55% increase in overdose deaths, one of the biggest increases in the nation, from a full year ending in April 2020 to the next year ending in April 2021. Overall, the CDC estimated more than 100,000 Americans in the country were lost to a drug overdose from April 2020 to April 2021.
"This is an emergency in the Commonwealth and across our nation. We need the full support of local, state and national partners to address this with solutions that come from the bottom up from the people who have seen and experienced the heartbreaking cost of drugs flooding into our communities. Thank you to families, who shared their stories and are working to ensure no other families know their pain, and to local law enforcement, addiction treatment professionals and local officials for your input on how to curb the drug overdose crisis. Together, we can make a difference by getting these drugs out of our communities and helping get people addicted to drugs back on their feet," said Guthrie.
Guthrie supported the Substance Use-Disorder Prevention that Promotes Opioid Recovery and Treatment for Patients and Communities Act, which is known as the most significant congressional effort to address a single drug crisis. Guthrie's Comprehensive Opioid Recovery Centers Act was part of the SUPPORT Act package and was signed into law in 2018 to help people with opioid use disorder by establishing comprehensive treatment facilities.