Governor Beshear announces infrastructure improvements, Cleaner Water Program in Allen County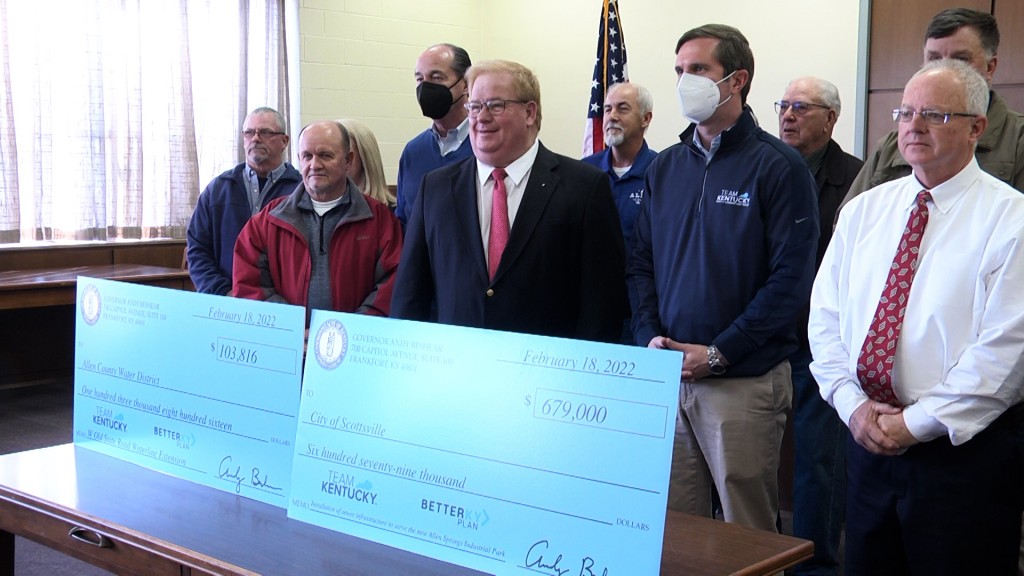 Today, Governor Andy Beshear joined elected officials and local leaders in Scottsville to announce funding for projects through the Cleaner Water Program in Allen and Monroe counties. He announced road improvements in Monroe County, specifically resurfacing roads, funded by the Kentucky Transportation Cabinet. He also talked about a future industrial park in Allen County.
Beshear presented multiple checks for hundreds of thousands of dollars to the city of Scottsville, the Allen County Water District and the Monroe County water district.
One of the main priorities of the Cleaner Water Program is to make sure everyone has access to drinkable water. Beshear spoke with News 40 after the event about the long term impacts of his water program.
"First, more families are going to have access to clean drinking water, more neighborhoods are going to have the pressure to fight fires, certain elementary schools are finally going to be hooked up to reliable water to not have to cancel school," said Beshear.
Beshear also made stops in Glasgow and Russell Springs today to take about initiatives there.
—