Future Bulldogs Program goes digital at South Edmonson Elementary school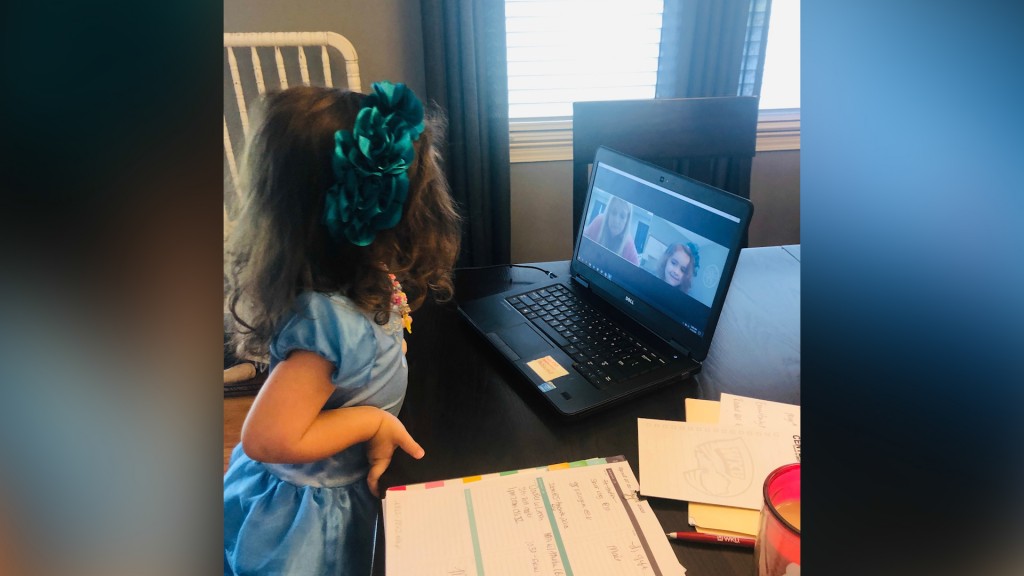 SMITHS GROVE, Ky.-Covid-19 has taken a bite out of the South Edmonson Elementary School Future Bulldog program.
Staff members have come up with a solution to continue meeting with the three- to five-year-old children who will one day roam the halls of the school.
Now, the program is being conducted through the Zoom video teleconference app. South Edmonson Elementary family resource center coordinator Alicia Edwards said she's been enjoying the new format.
"I love being able to see the kiddos in their own environment at home, but just also to bridge that gap, where we had started with them once a month and now not being able to see them," Edwards said.
Children and their parents can ask the staff at the school what life is like there. They can also virtually tag along for school tours and learn about some of the things students can achieve.
"It's grown every single month. We're up to about almost 20 at South Edmonson. We do it at two elementary schools, but almost 20 at South Edmonson," Edwards said.
One of the goals of the program is to get the children acquainted with the structure of school life, so that they're coming in with some level of experience.
"We've had really great success with it. The kids have all been very welcoming of it and have been really chatty, so it's really fun," Edwards said.
Fun for the future students, and also fun for the staff, who say the program is just the pickup they need to tread through these tough and uncertain times.
"They're just in their element, and it's just super sweet to see them, and it's definitely brightened our weeks," Edwards said.
The other Elementary school in the Edmonson County School District ,Kyrock Elementary, hosts a similar program called Future Blackhawks.