Frozen fruit recalled for risk of hepatitis A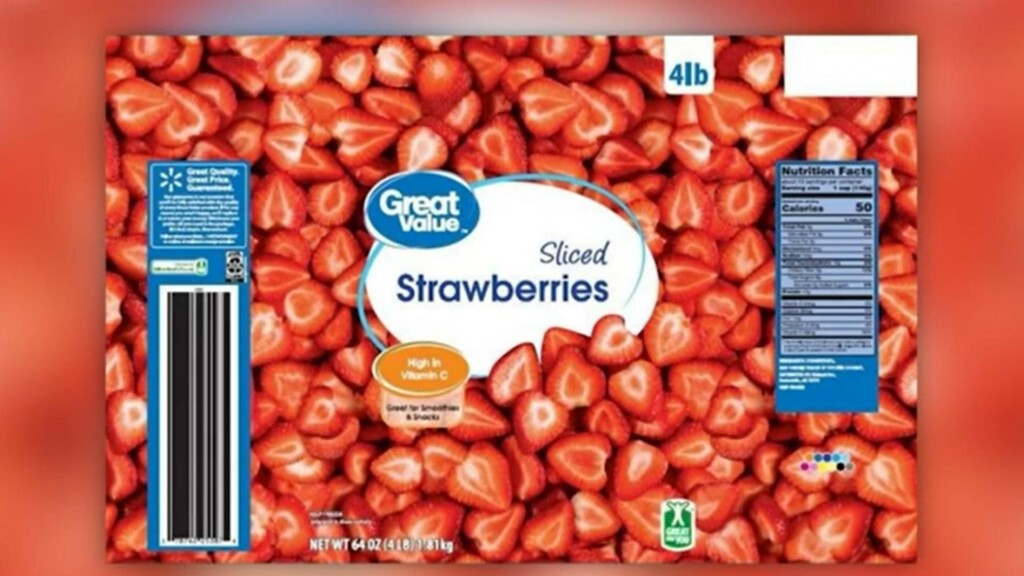 (CNN) – A fruit company based in Salem, Oregon is voluntarily recalling several of its frozen fruit items that contain strawberries.
Willamette Valley Fruit Company says the strawberries were grown in Mexico and could be contaminated with hepatitis A.
The company is recalling the following products out of an abundance of caution.
They include Great Value Sliced Strawberries, Great Value Mixed Fruit, Great Value Antioxidant Fruit Blend, Rader Farms Organic Fresh Start Smoothie Blend and Rader Farms Organic Berry Trio.
The products were sold at Walmart, Costco and HEB, and Walmart stores in Kentucky are affected.
So far, no episodes of illness have been reported from the items.
Consumers who own any of the recalled products should either throw them out or return them to a store for a refund.