Freezing temperatures pose a challenge for local firefighters
Bowling Green Fire Department responded to structure fire at Kenway Concrete and Paving this morning.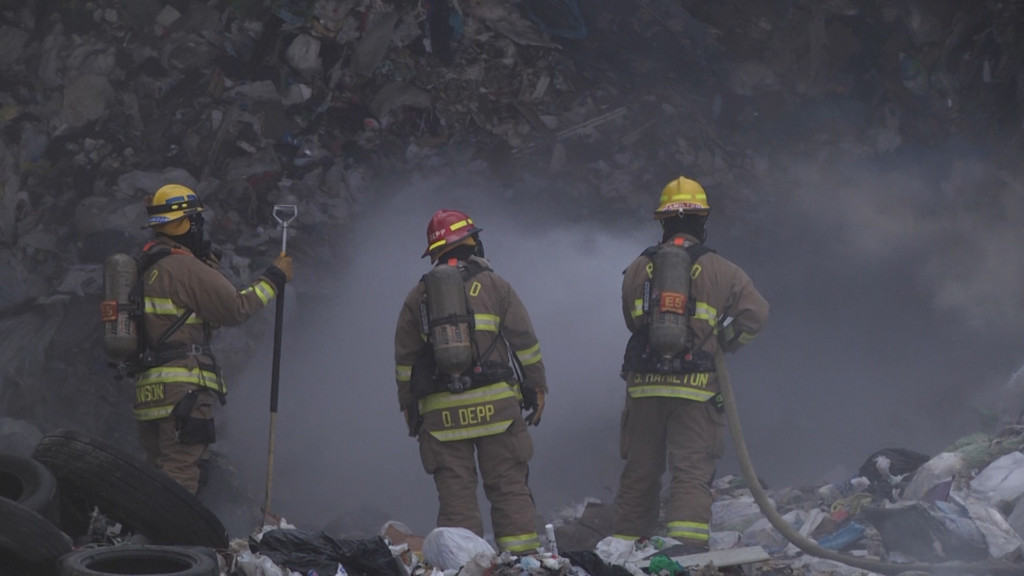 BOWLING GREEN, Ky. – Being outside in weather this cold isn't safe for anyone, but sometimes work requires people to brave the elements to get their job done. Firefighters fall into that category.
On Wednesday around 10 a.m., the Bowling Green Fire Department responded to a call at Kenway Concrete and Paving on Louisville Rd. where a large pile of trash had caught on fire.
Upon arriving to the scene, flames were approximately 15 to 20 feet high, and with the fire being located under a lean-to building, it was upgraded to a structure fire, and more crews were called in to extinguish the flames.
Around 5 firetrucks were on-hand to deal with the fire.
Firefighters were successfully able to put out the flames after they moved the pile out from under the lean-to.
Marlee Boenig, the BGFD Public Information Officer, said they still do not know what caused the fire. She added that no damage was done to the building, and no one was injured after the fire broke out.
The fire department had to bring in a special truck, one typically used at the Bowling Green Airport, with 2,000 gallons of water to help extinguish the fire.
When the temperatures drop this low, the valves and pipes on the firetrucks have the potential to freeze, making the job of the firefighters that much more challenging.
"When it's cold there's all kinds of challenges," said Boenig. "Not just to the trucks, but obviously to our people. We want to make sure that everyone is taken care of. We have to keep the trucks running, the water has to keep running just to keep that water moving so that it doesn't freeze because it is quite cold out here."