Former Warren County teacher named to Beshear's reorganized Kentucky Education Board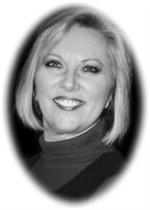 BOWLING GREEN, Ky.- A former teacher from the Warren County Public School District will sit on Kentucky's Education Board.
Gov. Andy Beshear announced Tuesday that Patrice McCrary will be one of the 11 new members on the board. Beshear signed an Executive Order to reorganize the board with new members. Beshear said previous board members had conflicting relationships and a lack of experience in public education.
"I was quite surprised, but then my emotions immediately moved to a sense of pride. Anytime an employee of Warren County Schools is appointed to a prestigious board, it not only reflects very well on the Warren County Schools, but certainly on the individual," said Warren County School District Superintendent Rob Clayton.
McCrary, who has over three decades in education, retired at the end of the 2018-2019 school year after teaching at Cumberland Trace Elementary school for 26 years.
#BecauseLocalMatters