Five frontline workers at Med Center Health receive COVID-19 vaccine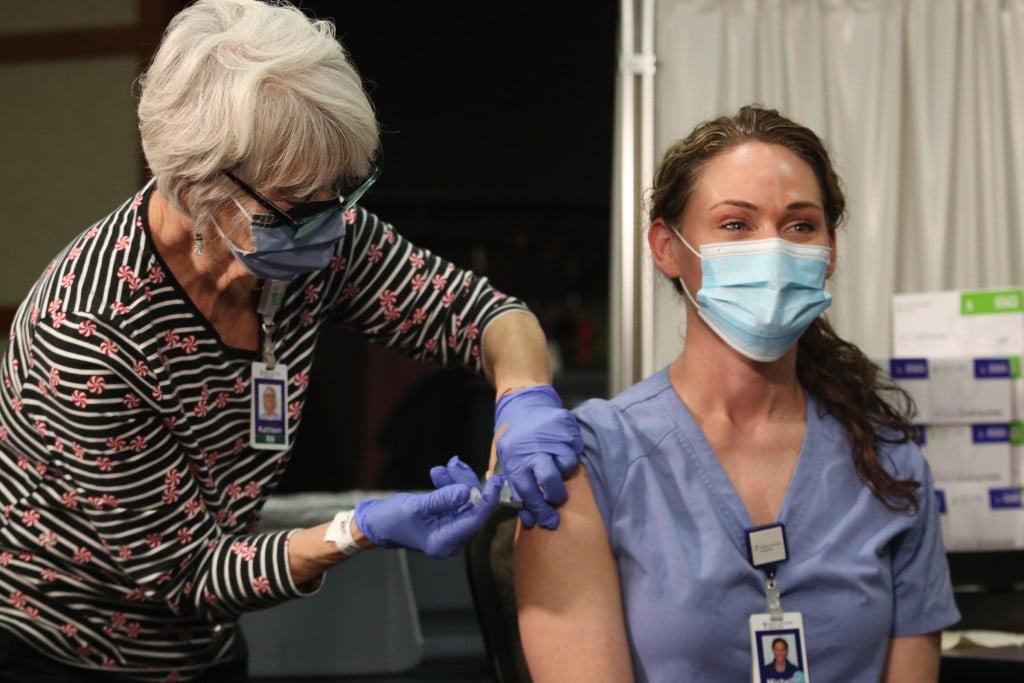 BOWLING GREEN, Ky.- After weeks of waiting for the vaccine, it has finally made its way into Bowling Green at Med Center Health this morning. 
The Med Center has been selected by Gov. Andy Beshear and Kentucky Commissioner for Public Health Dr. Steven Stack to be one of the first hospitals in Kentucky to receive an initial shipment of the Pfizer vaccine. 
And not only was it shipped, but five frontline healthcare workers got the vaccine earlier this afternoon. The workers who got it are William Moss, MD, Patricia Watson, MD, Leslie Rossetter, RN, Justin Srygler RRT-RPFT and Kendra Messenger. 
Frontline healthcare workers are one of the first groups of people getting the vaccine. Long-term care facility patients are another group receiving it.