Fiscal Court works with Kentucky Transportation Cabinet to restore historic Richardsville Road bridge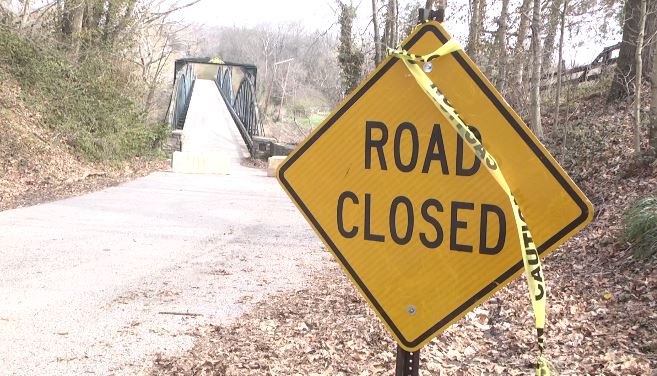 BOWLING GREEN, Ky. – The historic Richardsville Road Bridge has been closed since 2018, but efforts to restore it could now be closer than ever. 
In Warren County Fiscal Court Friday, magistrates approved a motion for Judge Mike Buchanon to sign an agreement with the Kentucky Transportation Cabinet to restore the steel and wooden bridge.
In March of 2018, the Transportation Cabinet closed the 130-year-old  bridge after an inspection showed structural issues with the steel. The bridge is on the National Historic Register, so it was never torn down, but many people hoped it would be restored. 
KYTC is allocating $312,000 to restore the three-ton bridge. It hasn't been determined yet if those funds will cover the entire cost of the restoration. The director of the Department of Public Works, Josh Moore, expects that it will cover the majority of the project.
During Fiscal Court, Buchanon thanked Secretary Jim Gray and Governor Andy Beshear for helping to allocate the funds.
Fifth District Magistrate, Mark Young, said this has been a long time coming.
"It's not just the people who live on that little short road. I've even gotten texts and correspondence from people out of state concerned about this bridge. That's the kind of effect it has on people who remember that bridge and have memories of that bridge."
"It's something unique to our county," he added.
Once the bridge is complete it will be accessible by typical residential traffic. Large vehicles, such as cement trucks, will not be able to drive over it.