Fake Twitter account impersonating the Warren County Clerk pops up, is removed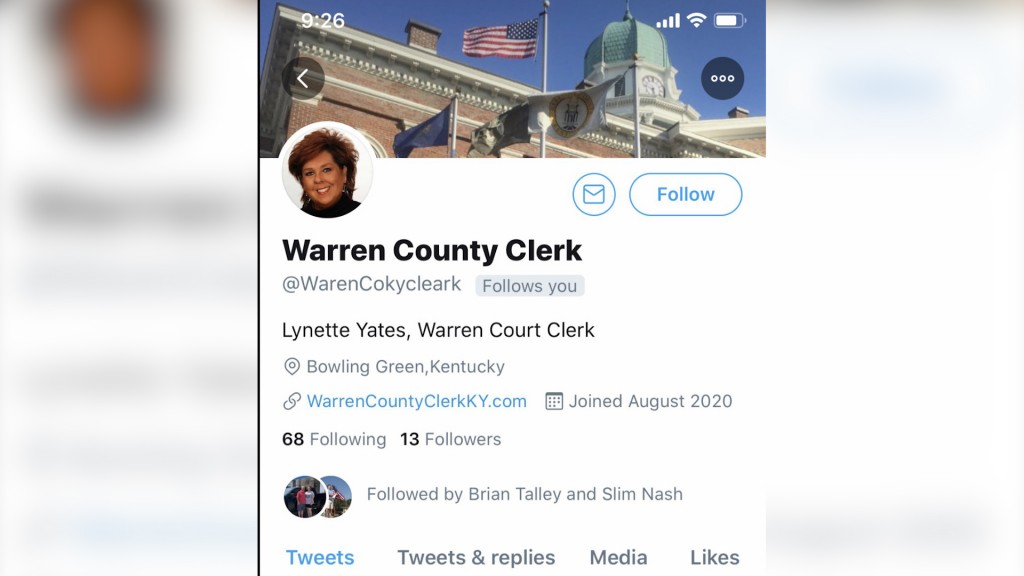 BOWLING GREEN, Ky. – A twitter schemer was caught in the act of impersonating a local elected leader.
A fake Twitter account was created recently claiming to be Warren County Clerk Lynette Yates.
Yates said the account is a fraud.
The clerk's Instagram was hacked a few months ago as well and Monday there is a fake Twitter account in her name.
Yates is in charge of local elections in the county.
She says the incidents are very concerning with the elections coming up.
The fake page was removed some time Monday after Yates was made aware of the phony account.